Coffee Bros.
Fellow Ode Coffee Grinder | Gen 2 | 31 Setting Burr Grinder | For Filter Coffee
Regular price
Sale price
$345.00
Unit price
per
Sale
Sold out
We have 1 in stock
Ode Brew Grinder Gen 2
Ode is a powerful and precise home grinder with café capabilities. Ode was designed to dominate brewed coffee— pour-over, French press, cold brew, and more. With 64mm professional-grade flat burrs, 31 grind settings, and a unique single-dose load bin for maximum bean freshness, Ode brings the café experience into your kitchen at a fraction of the cost.
Features
New best-in-class Gen 2 Brew Burrs
New anti-static technology for less grind mess
New 100-gram capacity
New load bin design for smoother bean feeding
Share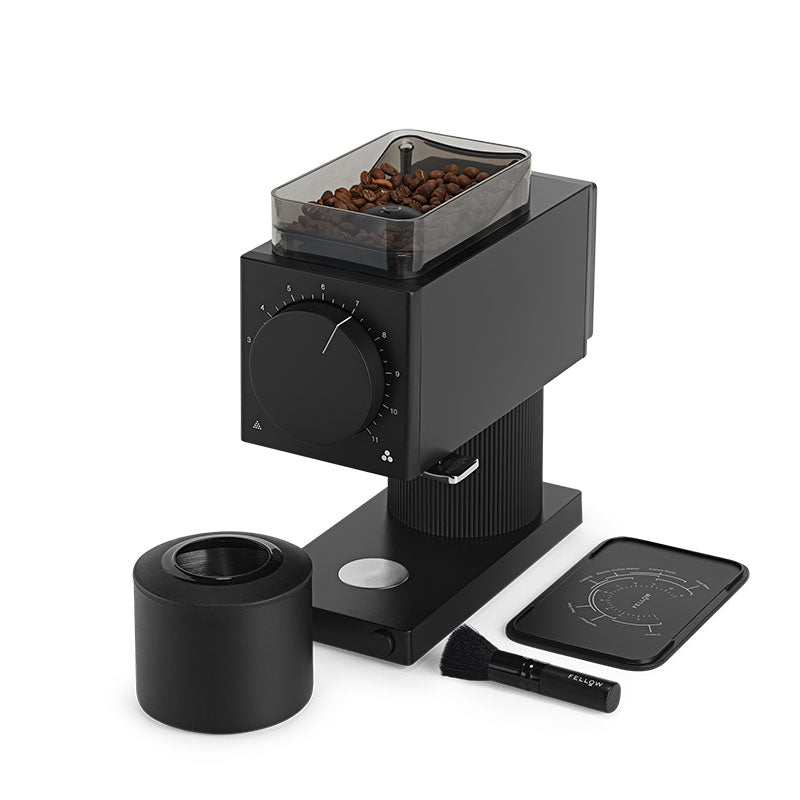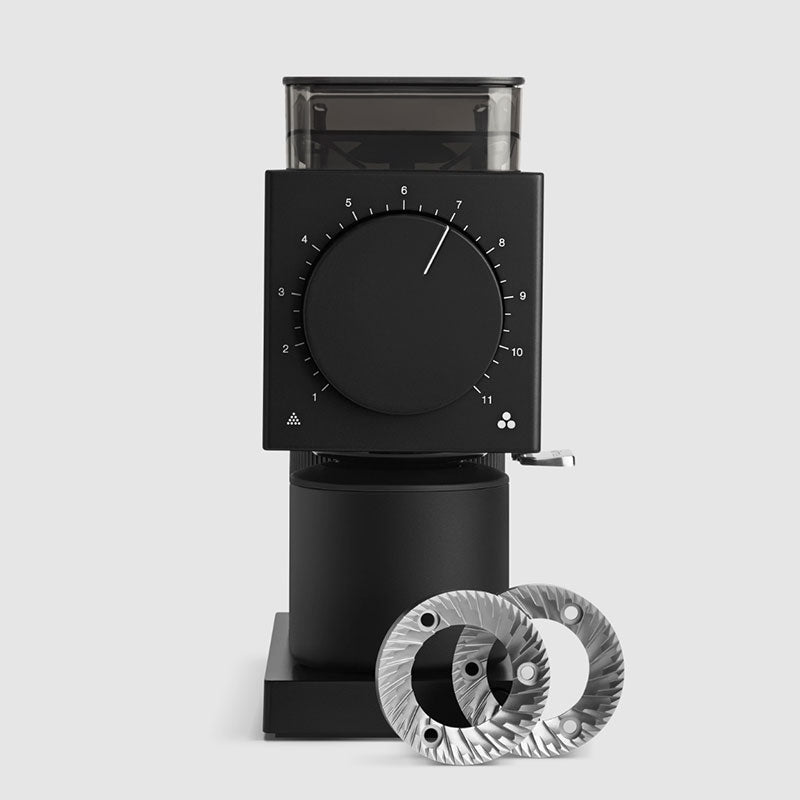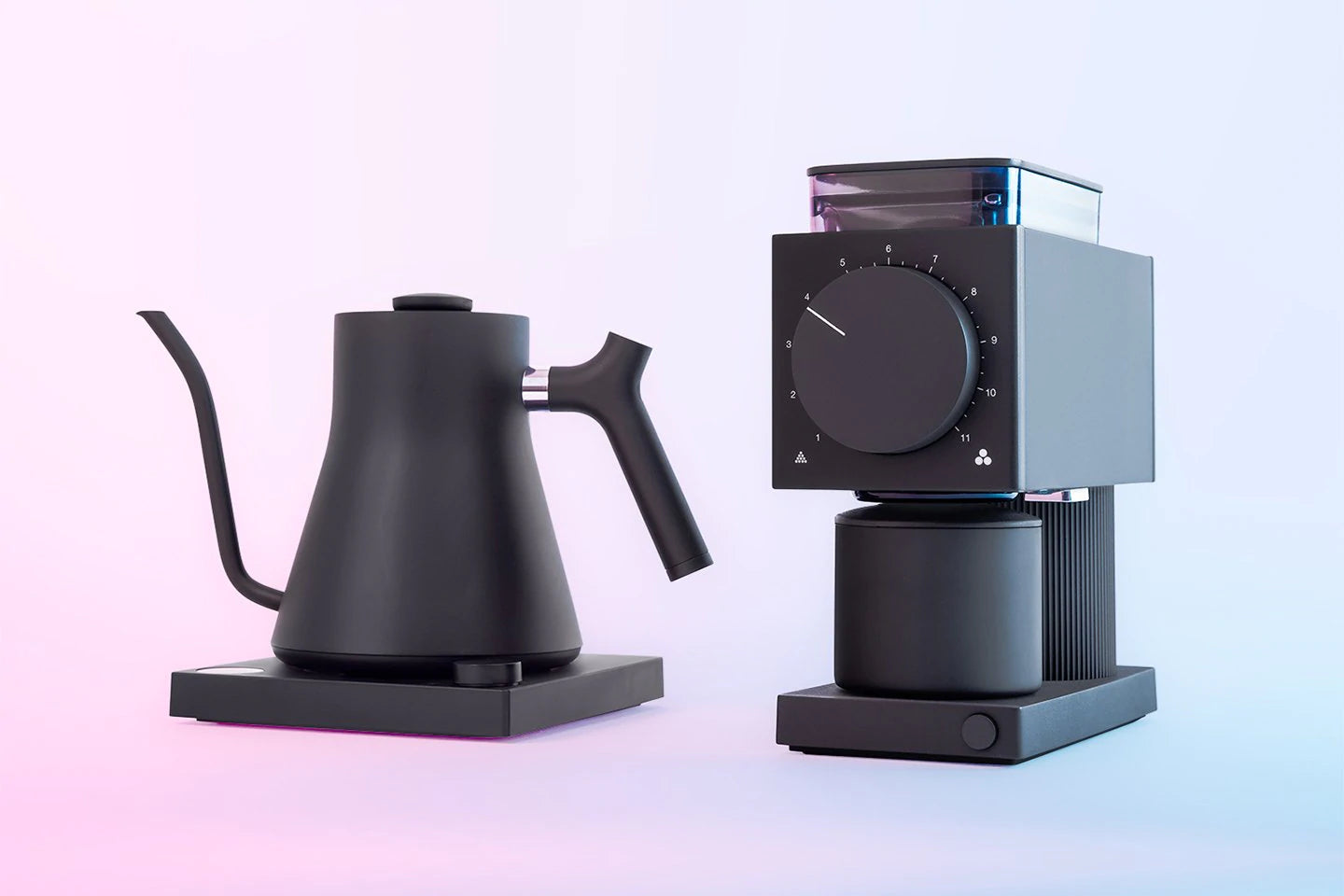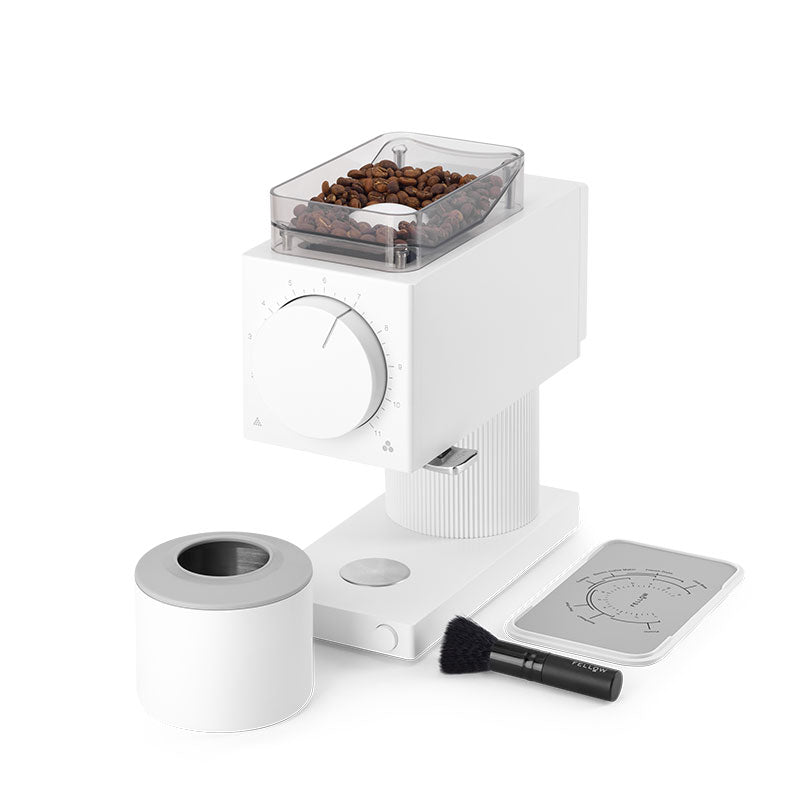 Fellow Ode Gen 2 Grinder
Fellow's initial entry into the home coffee grinding market has been met with great success and some room for improvement. The Gen 2 burrs, designed by the VP of R&D and certified Q Grader, provide a consistent grind size that maximizes flavor extraction. The resulting uniformity in extraction ensures that you get the best possible flavor from your favorite roasters' carefully sourced and processed coffee. With 31 grind settings, this grinder is suitable for every brewing method except espresso, and whether you're using an Aeropress, pour-over, batch brew or French press, you will be impressed by the depth and clarity of flavor. The single-dose workflow and new anti-static technology also make for less mess. The minimalistic design is available in Black or White, making the Fellow Ode Gen 2 Coffee Grinder a great addition to any home coffee bar.
Precision Grind
Grind quality and consistency are key to a great tasting cup of coffee. With Ode coffee grinder, precise particle size is possible with every push of the button thanks to cafe-sized flat burrs and easy grind adjustment with 11 settings and 31 steps in between.
Perfect for Home
Ode transforms a morning chore into a quicker, quieter, and more enjoyable coffee-making experience. By scrapping the oversized (and unnecessary!) hopper and adding noise reduction features, your countertop is officially open for brewing business.
Deliberate Details
With a magnetically aligned catch for added cleanliness, a grinds knocker to reduce grind retention, and easy pour fins for a smooth transition, a stacked variety of carefully engineered features set Ode apart from the pack.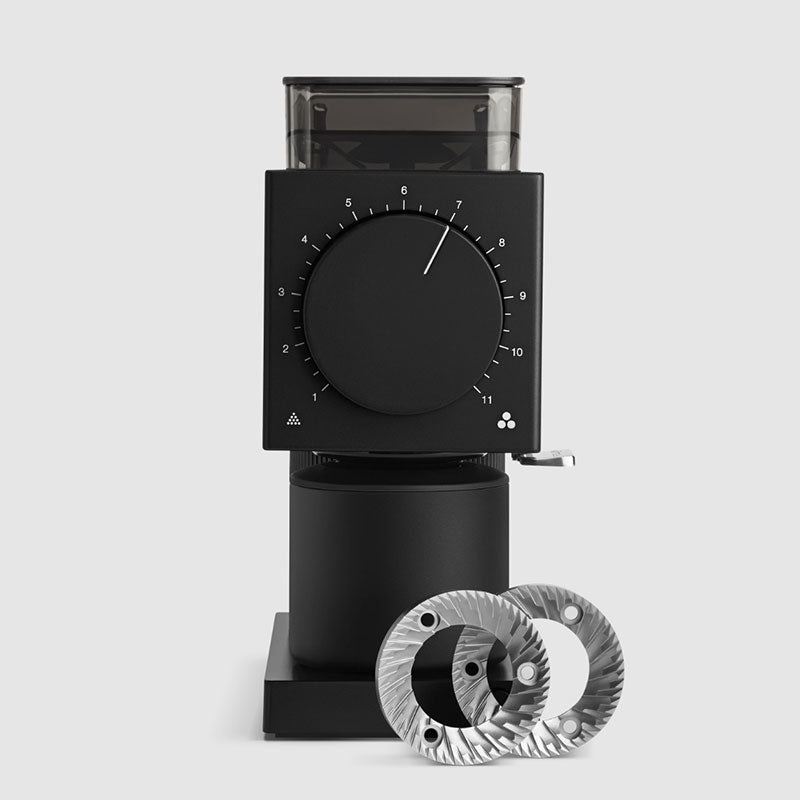 New Gen 2 Brew Burrs
With a unique two-stage grinding geometry, Gen 2 Brew Burrs produce a sweet, balanced, complex cup with enough clarity to respect the coffee. Whether you're a light roast drinker looking to increase extraction yield, or a medium and dark roast lover seeking rich chocolate and toffee notes, these burrs have something for everyone.
Thoughtful Additions
Reduced Grind Noise

No more waking up your roommates. From high-quality materials to ditching the noisy gearbox, Ode was designed with quietness in mind.

Choice of Burrs

Choose between professional-grade 64 mm stainless steel flat burrs, or premium SSP Red Speed 64 mm flat burrs to access a finer range of high-quality grinds.

Single Dose Loading

Grind what you need right before you brew. We chopped off the space-hogging hopper to limit your beans' exposure to staleness-inducing oxygen.

Grinds Knocker

Thwap! A high-force spring knocks any extra grinds and chaff into the catch for less mess and low grind retention.

Smart Speed PID Motor

A PID feedback-controlled motor exposes every bean to the same force and speed for consistent grind quality.

Auto Stop

Ode knows exactly when the last bean has been ground and automatically shuts itself off.
Fellow Ode Grinder Questions
What version Ode grinder is this?

This is the Fellow Ode Generation 2 grinder.
What is the difference between Gen 1 and Gen 2 grinders?

The Gen 2 grinder comes with redesigned 64mm burrs, that provide a wider range of grind sizes and increased precision compared to previous burr sets.
Can the Fellow Ode Grinder be used for espresso grind?

No, the Fellow Ode grinder works best for filter coffee like Pour over, Chemex, Cold Brew, and French Press.
How much coffee does the grind canister hold in the Fellow Ode grinder?

The grinds canister can hold up to 60g of coffee.
What is the best way to dial in coffee with the Fellow Ode grinder?

To find the ideal grind setting for a particular coffee and brew method, start by adjusting the grinder to its finest setting. Then, gradually coarsen the grind until you no longer taste astringency or bitterness in the coffee. This will be the optimal setting for that particular coffee.
Does the Fellow Ode grinder have a built in scale so you know how much coffee you are grinding?

No, the Fellow Ode is a single dose grinder and it is recommended you weight your coffee before and after grinding.