What country has the best-tasting coffee?

What country has the best-tasting coffee?

Commodity Grade Coffee vs. Specialty Coffee

What to look for when searching for a high-quality, great-tasting coffee

Varietal
Process
Accolades
Post Processing Care

Best-tasting coffee study

Study Overview
Countries in the study
Processing methods in the study / and average cupping scores
Varities in the study / and average cupping scores
Countries in the study / and average cupping scores

Conclusion
What country has the best-tasting coffee?

Defining the best-tasting coffee is certainly not an easy question to answer as no publication records the cupping scores of every coffee that leaves a country. Even if there was a record of cupping scores, there are many ways to cup and score a coffee, from the SCA standards, and individual importer preferences to the Cup of Excellence scoring methodology. Further, cupping coffee for flavor can be highly objective, especially when only one individual is behind the cupping before it gets graded and sent off to the country of import.
Certain countries are well-known for high-quality specialty coffee, and some are known for lower-level commodity-grade coffee. Just because certain countries are more recognized for commodity or specialty coffee shouldn't mean their coffee quality is low.
The difference between the two:
Commodity Grade Coffee: Commodity grade coffee is defined as being interchangeable with another coffee of the same type. Easily interchangeable coffee often means that flavor attributes lean toward neutral to the negative side.
Specialty Grade Coffee: The SCA defines Specialty Coffees as those with positive flavor attributes, minimal defects, and one assigned a score of 80+ (on a 100pt scale). Specialty coffee starts at the source with optimal growing and post-harvest processing. The care continues as the coffee leaves the country of origin and often is protected in hermetically sealed packaging that helps lock in freshness. At Coffee Bros., we focus on sourcing high-end (86pt+ coffees) great-tasting coffee from all of our blends to our single-origin and award-winning lots.
What to look for when searching for a high-quality, great-tasting coffee:

As mentioned before, it is not always easy to find high-quality and great-tasting coffee with ease. If you are a consumer, your best bet is to find a reliable coffee roaster that you know is sourcing sustainable and high-quality coffees. An excellent roaster will put every coffee they purchase through the paces before offering it to their customer base. For roasters, this often means obtaining pre-ship samples (samples of the coffee before it leaves the country of origin) and then getting samples again when it arrives in the country of import.
A roaster might choose to sample a coffee multiple times before purchasing it because the coffee can change due to its long journey from farm to roastery. Producer, importers, and roasters protect their coffee on this journey by placing it in hermetically sealed GrainPro bags to help lock in freshness.
As a consumer, you don't always have the option to try before buying high-end specialty coffee. In cases like that, there are a few things you want to look out for that might indicate you are dealing with an exceptional coffee.
The factors to look for when searching for great-tasting coffee:

Varietal: The coffee varietal is listed on the packaging or the website description. As you will see in the data below, specific coffee varietals tend to score higher in coffee competitions like the Cup of Excellence. Again, this is just one tiny factor, and great tasting, high scoring coffee has come from several varietals.

The Gesha varietal is one extreme example of a coffee species that is highly sought after due to its high cup quality and delicate taste notes. The Gesha variety originated in the coffee forests of Ethiopia and slowly made its way to Panama, where it gained most of its recognition.
Process: The process of the coffee (Natural, Washed, Honeyed, etc.) loosely defines how the coffee was processed post-harvest. The post-harvest process has a great deal of impact on potential taste attributes and the quality of the finished product. While great-tasting coffee has come from every type of process, you will learn that specific processes may have flavor profiles more in line with your palette.

Many of the highest-scoring coffees in recent Cup of Excellence auctions are processed using anaerobic fermentation (dry fermentation), a technique taken from the wine industry. Coffee producers leverage this technique to impart unique flavor and aromatics into their coffees.
Accolades: Accolades or awards won by the coffee before release in the market may confirm its quality. Competitions like the Cup of Excellence are highly rigorous, where each coffee that is entered gets evaluated (cupped) upward of 120 times. This extreme level of quality verification sets the Cup of Excellence competitions apart and provides roasters and consumers assurance around quality.
Post Processing Care: Post-processing prep concerns how the coffee leaves the farm and arrives at the purchasing country (ultimately the roaster). The foundation of any post-processing prep is a good shipping program involving hermetically sealed bags (GrainPro is one we always look for). The GrainPro bags are an extra layer beneath coffee's traditional burlap sacks, which help prevent odors, mold, or moisture buildup. The extra layer means that coffee will maintain its quality and freshness longer than coffee arriving solely in a burlap sack.
The Study: What Countries Are Included and What Data We Used

The goal behind our study was to showcase that all coffee-growing countries can produce phenomenal tasting coffees. We also take a high-level view into what processing method and variety tend to produce higher scores.
Our study includes four years of data from recent Cup of Excellence auctions (2018 – 2021). We chose the Cup of Excellence data to evaluate cupping scores because of the high level, and rigor of judging. As mentioned earlier, each Cup of Excellence coffee is evaluated over 120 times before being pushed onto auction.
The downfall with this study is that we are only looking at Cup of Excellence winning coffees and the countries that participated in the competition. This means that all coffees listed in this study received 86pts or higher in their cupping analysis. Essentially, we are looking at the higher end of coffees to see any correlation between the highest scoring coffees (89+) and origin, process, or variety.
As we get down to process and variety, we must remember that some origins tend to lean toward specific processing methods over others. Since we do not have a full four years' worth of data for every country, sheer counts of a particular process or varietal should not represent that those have a higher chance on average to place highly. When we get down to average cupping scores for process or variety, we can make some loose conclusions on how one may score over another.
Read why we purchase from Cup of Excellence: Award-Winning Coffees and Why We Choose Them
Countries Included in Our Study:

We evaluated 878 unique coffees across four years of Cup of Excellence competition data. As seen below, not every country has a full four years' worth of data, and at the time of this writing, not all 2021 competitions have been completed.
The table below shows each country, the year, and the number of unique coffees that won the Cup of Excellence competition.
| | | | | | |
| --- | --- | --- | --- | --- | --- |
| Country | 2018 | 2019 | 2020 | 2021 | Grand Total |
| | | | | | |
| | | | | | |
| | | | | | |
| | | | | | |
| | | | | | |
| | | | | | |
| | | | | | |
| | | | | | |
| | | | | | |
| | | | | | |
| | | | | | |
Processing Method: Evaluating Cupping Score by Processing Method

We broke out the process of each coffee into a high-level category and later in the study into subcategories. As an example, in the table below, we placed any coffee labeled as Anaerobic and some other process as Anaerobic. We felt anaerobic coffees had unique attributes that deserved their own category. Later in the study, you will see Honey Anaerobic, Washed Anaerobic coffees, and so on.
| | | |
| --- | --- | --- |
| Country | Unique Submission | Avg. Cupping Score |
| | | |
| | | |
| | | |
| | | |
| | | |
The Anaerobic process saw the highest average cupping score over the past 4 years of Cup of Excellence competitions. That said, the Anaerobic process had the lowest number of total entries. Of those entries, 13 were of the Gesha variety, which tends to have more overall placements than any other variety.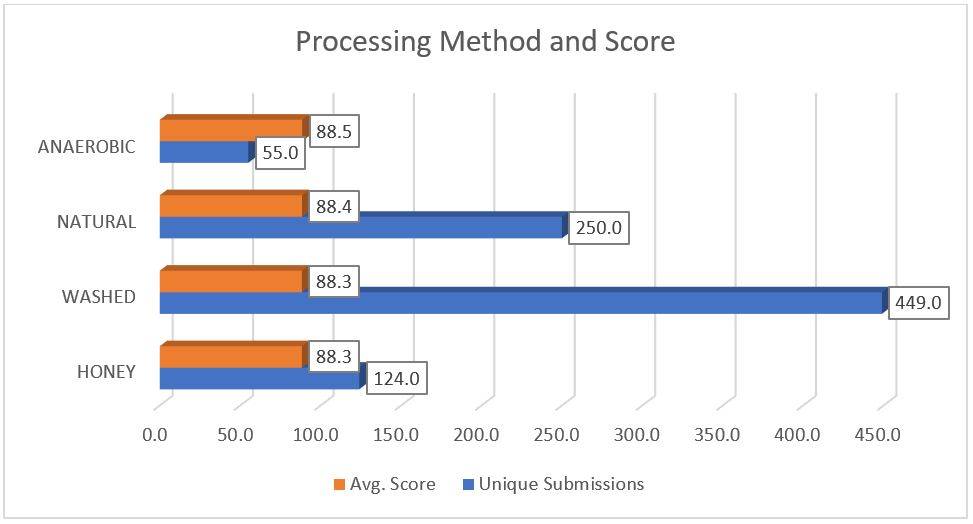 You will quickly see that Washed coffees over the last four years were the most represented processing method in the Cup of Excellence competitions. The overabundance of Washed coffees does not speak to the trend seen in recent years. As seen below, the classic Washed coffee is slowly losing favor to more experimental processing methods like Anaerobic. In 2018, 37% of winning Cup of Excellence coffees used the Washed process; in 2021, 19% were washed coffees (keep in mind that at the time of this article, not all 2021 competitions have been completed).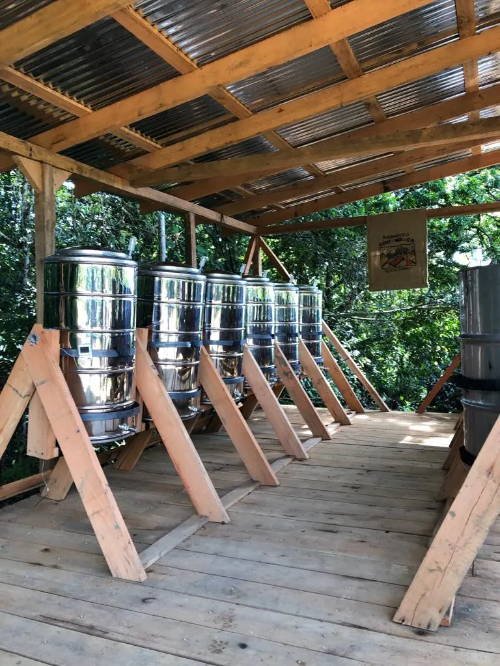 Variety: Evaluating Cupping Score by Variety

Over the last four years, 73 unique varietals or cultivars won a Cup of Excellence competition. The Gesha variety captured the most significant number of wins (in the top 30) of those varietals and had 153 or 17% of all winning entries.
The Gesha varietal had 5 of the top 10 highest cupping scores and took the first four overall placements. The following three highest-scoring varietals were: Typica, Costa Rica 95 (A cross between Timor Hybrid 832/1 and Caturra), and Catuai.
If we look at the number of coffees that have scored above 90pts (a rarity in cupping scores), the Gesha varietal comes out on top for the most significant number of placements. Again, we should also consider that the Gesha varietal made up a more substantial percentage of all coffees submitted in the competition.
| | | | | | |
| --- | --- | --- | --- | --- | --- |
| Varietal | 2018 | 2019 | 2020 | 2021 | Grand Total |
| | | | | | |
| | | | | | |
| | | | | | |
| | | | | | |
| | | | | | |
| | | | | | |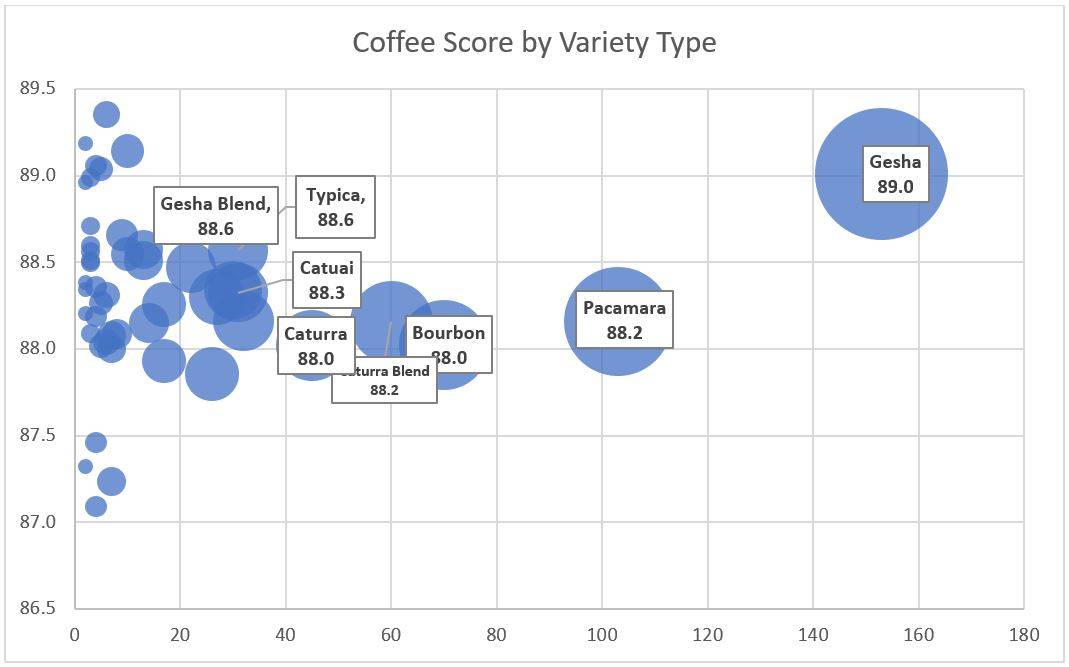 The table above looks at the cupping score on the Y or vertical axis and the count of entries across the X-axis (the size of the bubble also represents the number of entries, larger means more entries). You will see a high number of entries and a high overall average for the Gesha varietal. Other notable varietals but not as many entries include Gesha Blend, Typica, Yellow Catuai, Pacas, and SL28.
As you will see, there are other higher-scoring coffees on the chart which aren't being specifically called out. The reason for not highlighting these coffees is that we are dealing with averages, and several of the highest scoring coffees in the above charts only represent 1 or 2 entries.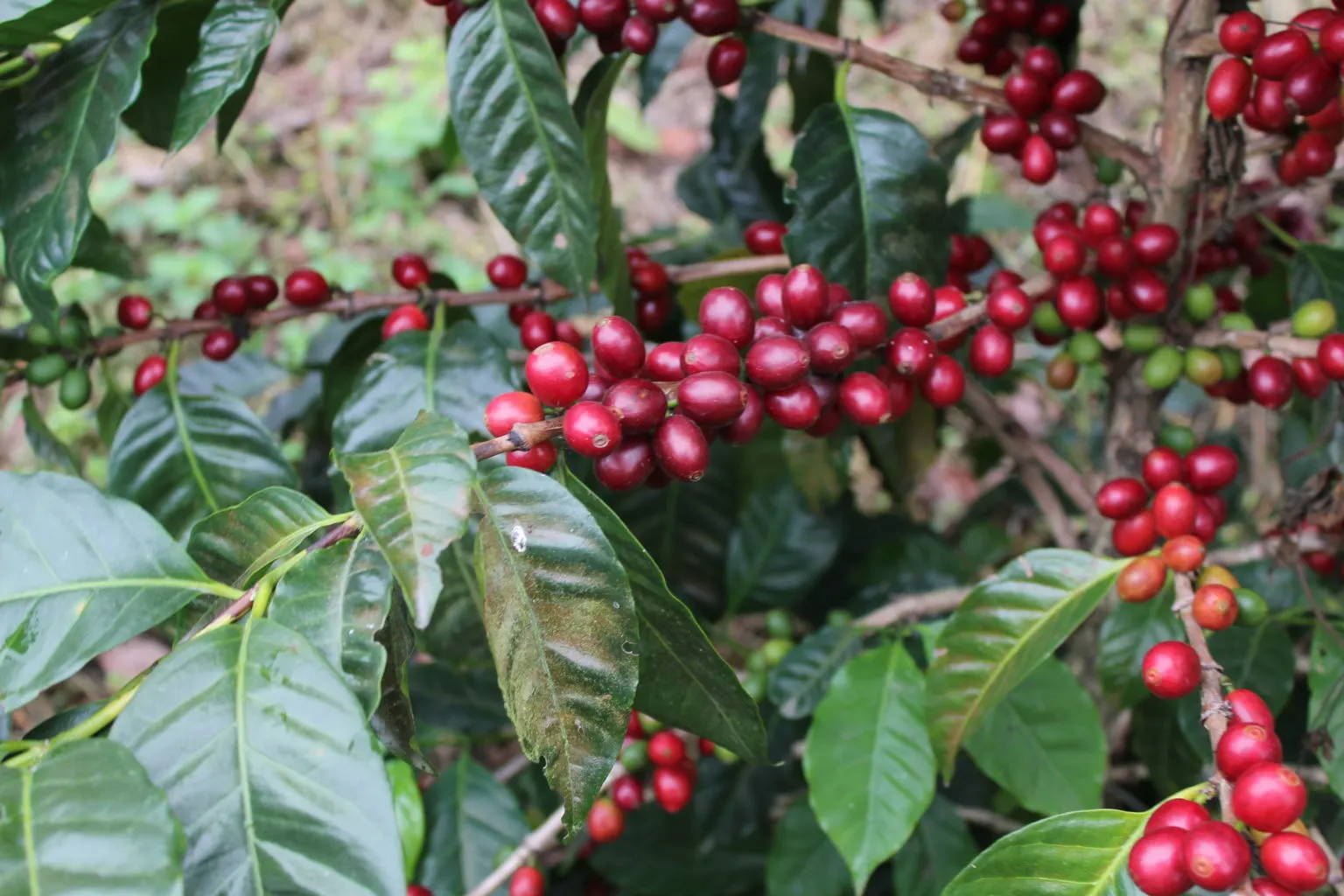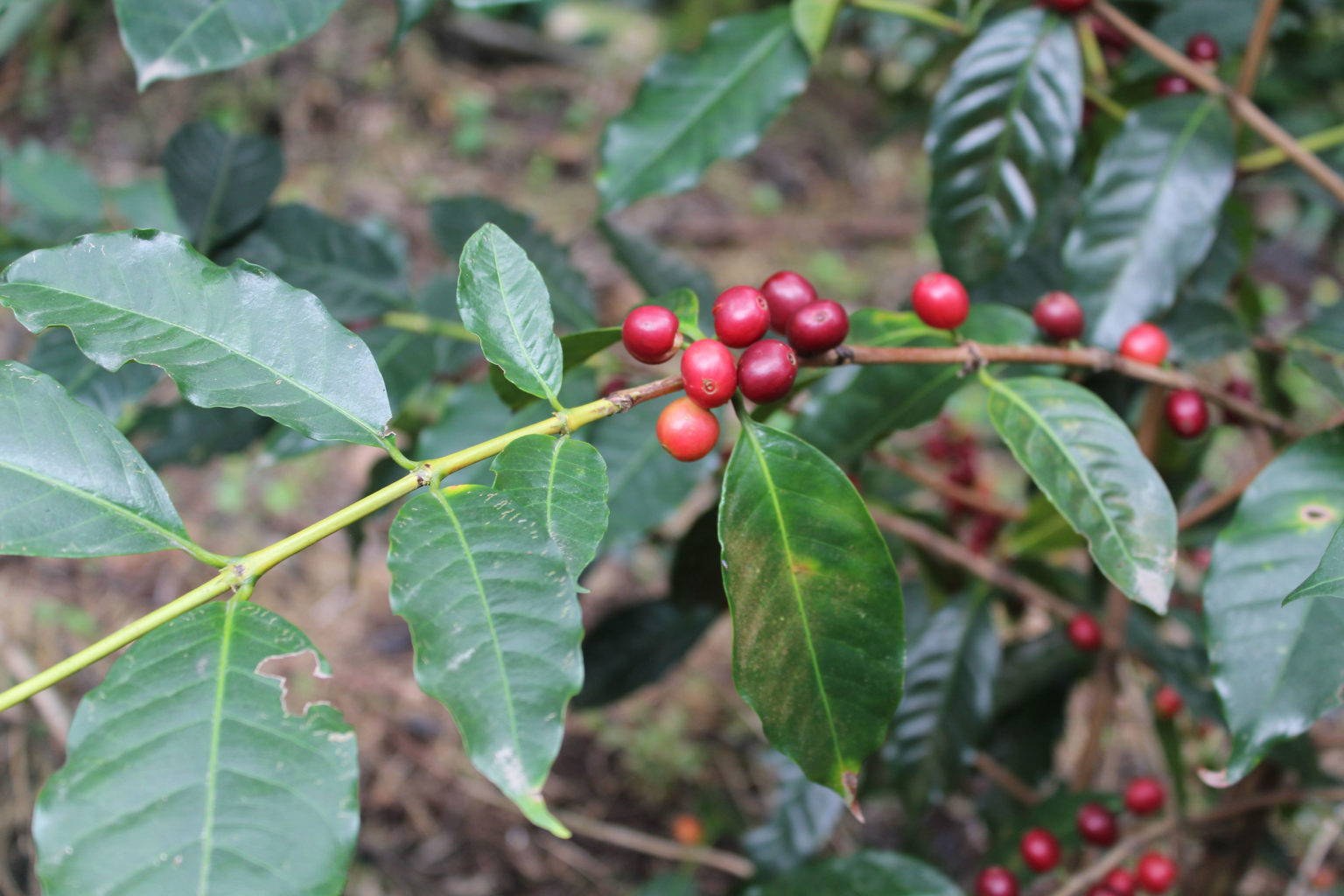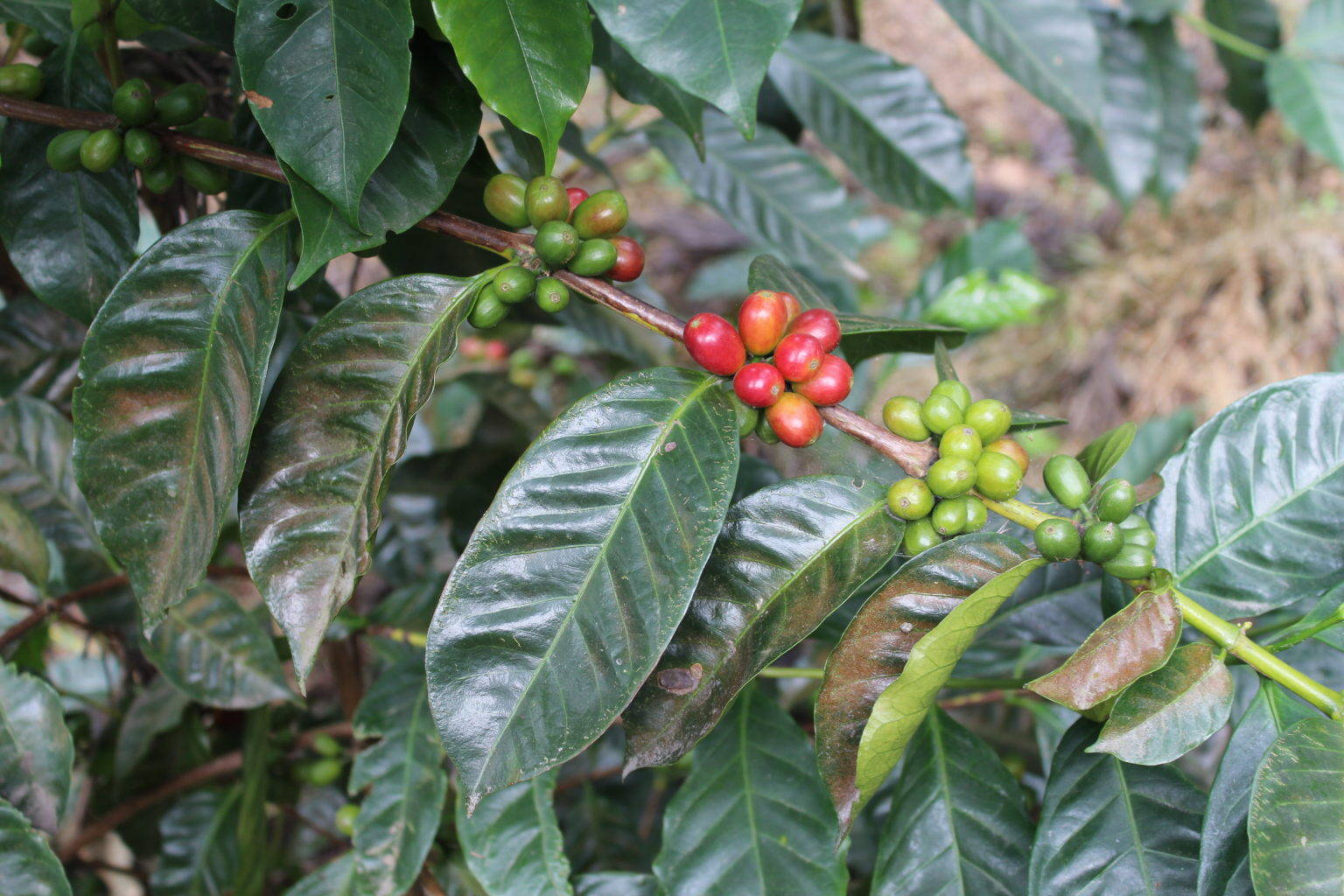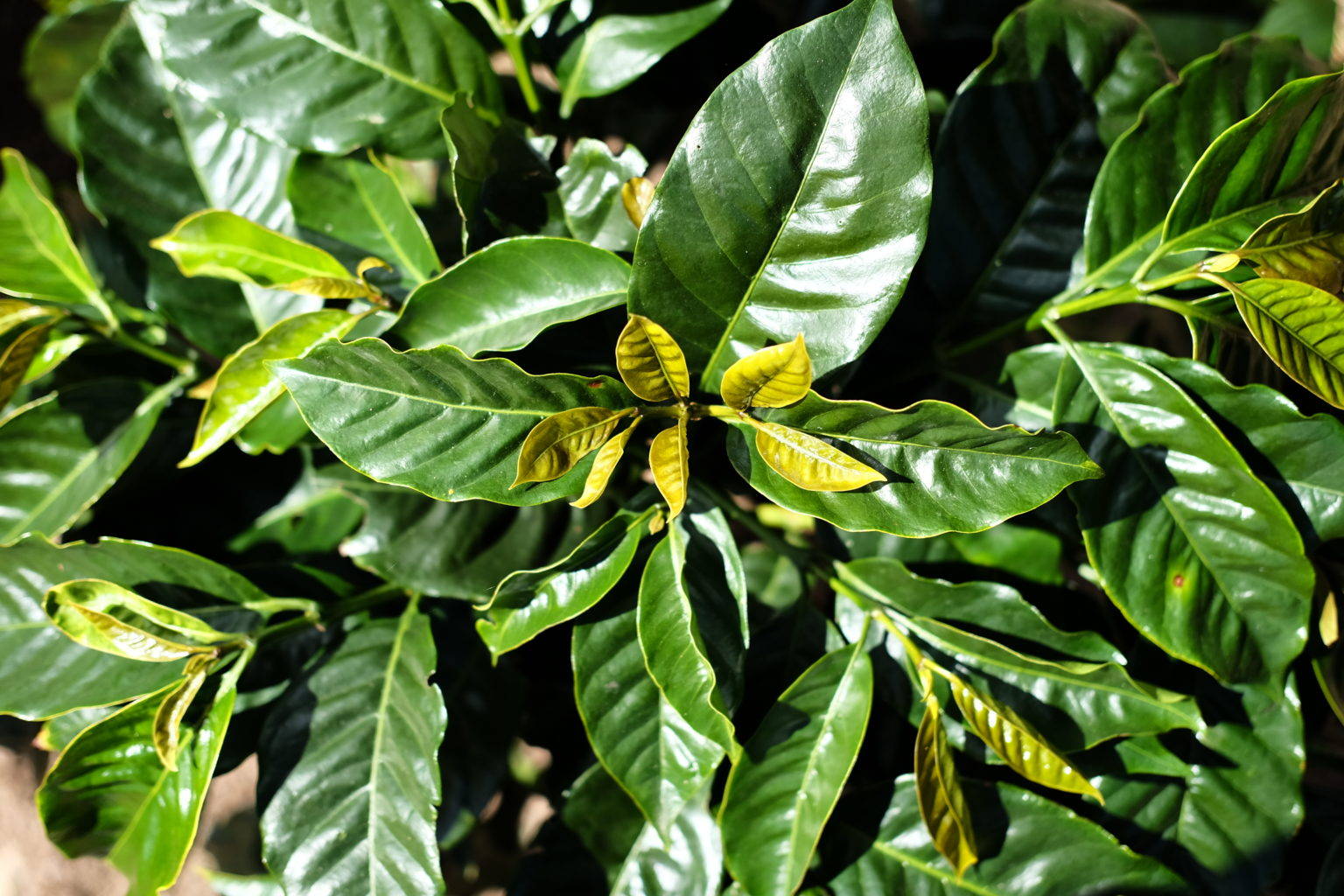 Country: Evaluating Cupping Score by Country

Before looking at the country-level data, please note that throughout the 4-year data collection, not every country competed during all four years (2018 – 2021). At the time of this publication, 4 Cup of Excellence competitions have yet to be completed in 2021 (Ecuador, Peru, Brazil, and Indonesia).
Countries like Brazil and Ethiopia only have two years' worth of data in the study.
That said, there are still some fascinating metrics when looking at overall cupping scores and rolled-up averages.
Of the top 10 cupping scores since 2018, Honduras saw four positions in the top 10 (as well as the top 2 scoring coffees), Colombia and Brazil had two placements in the top 10, and Mexico and Peru rounded it out with one each.
| | | |
| --- | --- | --- |
| Country | Variety Category | Score |
| | | |
| | | |
| | | |
| | | |
| | | |
| | | |
| | | |
| | | |
| | | |
| | | |
Of the ten countries studied, all 10 had placements with cupping scores of 90 or above, with Honduras seeing the highest cupping score at 94.84.
The quality coming out of Honduras also seems to be heading upward, especially when looking at coffees in the 90+ range. In 2018, 14% of coffees in the competition from Honduras scored 90+; in 2019, that number grew to 20%, and in 2021, the number jumped to 24%.
While the scope of the study was narrow (only focusing on Cup of Excellence winning coffees), it showed that all coffee-producing countries could produce phenomenal tasting coffees. The study also focused on what varietals tend to win and score the highest at Cup of Excellence competitions and what process. We learned that the Gesha varietal had the highest number of placements while the washed process had similarly high placements but has been trending lower in recent years in favor of other methods.
When looking for great-tasting and high-quality coffee, remember to look for roasters that display essential information about the coffee such as Varietal, Process, Cupping Score, Tasting Notes, Accolades, and Post-Harvest Care.