Why go Neutral?
Everything we make, buy, and sell, leaves a carbon trail that we are responsible for reducing. The carbon emissions produced through our operation must decrease steeply to halt climate change. Our first step of action is to offset our prior years' emissions and then set ourselves on a path for naturally reducing our emissions through thoughtful business choices. By creating a carbon reduction plan, we hope that our efforts help the environment and inspire other small businesses to act too.
How We Keep Our Emissions Low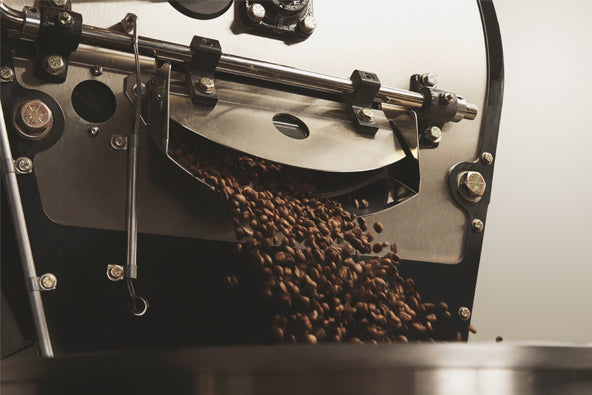 Maximizing Efficiency
We roast out of a cooperative, which allows us to rent the time needed for the week and nothing more. We maximize our time by bulking our sessions into two days versus roasting seven days a week. By bulking our sessions into two days, we can maximize the roaster's capacity and reduce the need for sessions multiple days a week.
Smaller Footprint
While we have offset our past emissions, we are also making tactful shipping choices. To combat the massive influx of online shopping, we bulk our shipments to only two days a week to lower our carbon footprint. We are also working towards drastically reducing our emissions in our day-to-day operations.
Thoughtful Purchasing

Air pollution is one of the most critical environmental threats posed by air transportation. To minimize air pollution, we use ground shipping for all our raw goods or green coffee purchases. We spend time planning and trying to order coffees stored closest to us on the East Coast of the United States of America.

Sourcing Travel

We work with several green coffee importers across the globe. The maturity of the coffee industry has allowed these importers to build a bridge for small businesses like us to directly work with farms of interest without having to travel there. With the trust and relationships built, buying remote reduces our carbon impact.
Our Carbon Reducing Goals
Sustainable Packaging

Although our bags have come a long way, there is always room for improvement. We are currently redesigning our packaging and shipping materials to reduce the amount of materials used overall. Our goal is to create sustainable and compostable bags. We are also working towards all products on Amazon being Compact by Design.

Customer Shipping

In addition to shifting to sustainable shipping materials, we are also looking into alternative ways to ship our customers "priority" packages that live on the West Coast. Unfortunately, we currently rely on air shipping but are looking into alternative and affordable options moving forward.

Remote Operation

We are grateful to have the resources and opportunity to purchase sampling equipment for our small business. Being able to operate on a small scale remotely removes the daily traveling to the roasting facility and removes a small yet impactful carbon footprint.
Read Our Other Mission Statements