Our Freshness, Quality, and Consistency Guarantee
We put a freshness, quality, and consistency guarantee into every bag of our coffee but what does that mean for our customers?
Here is What Makes Us Different
Freshness

We roast in small batches to ensure everything we send to our customers was recently roasted. We also source our raw materials during the current and optimal season and are sent in GrainPro bags to keep the green beans completely sealed so that no odors, mold, or moisture can seep into the beans on their journey.

Quality

We are focused on quality first, which is why our blends feature coffees that score in the range of 86 – 88+pts. That is truthfully unheard of when it comes to blends, as most coffee companies use lower-grade coffees to lower costs but still charge specialty prices.

Consistency

Consistency to us is the culmination of our entire coffee program. We strive to be consistent with our flavor profiles, which stem from stringent sourcing, rigorous quality control, and steady/repeatable roasting.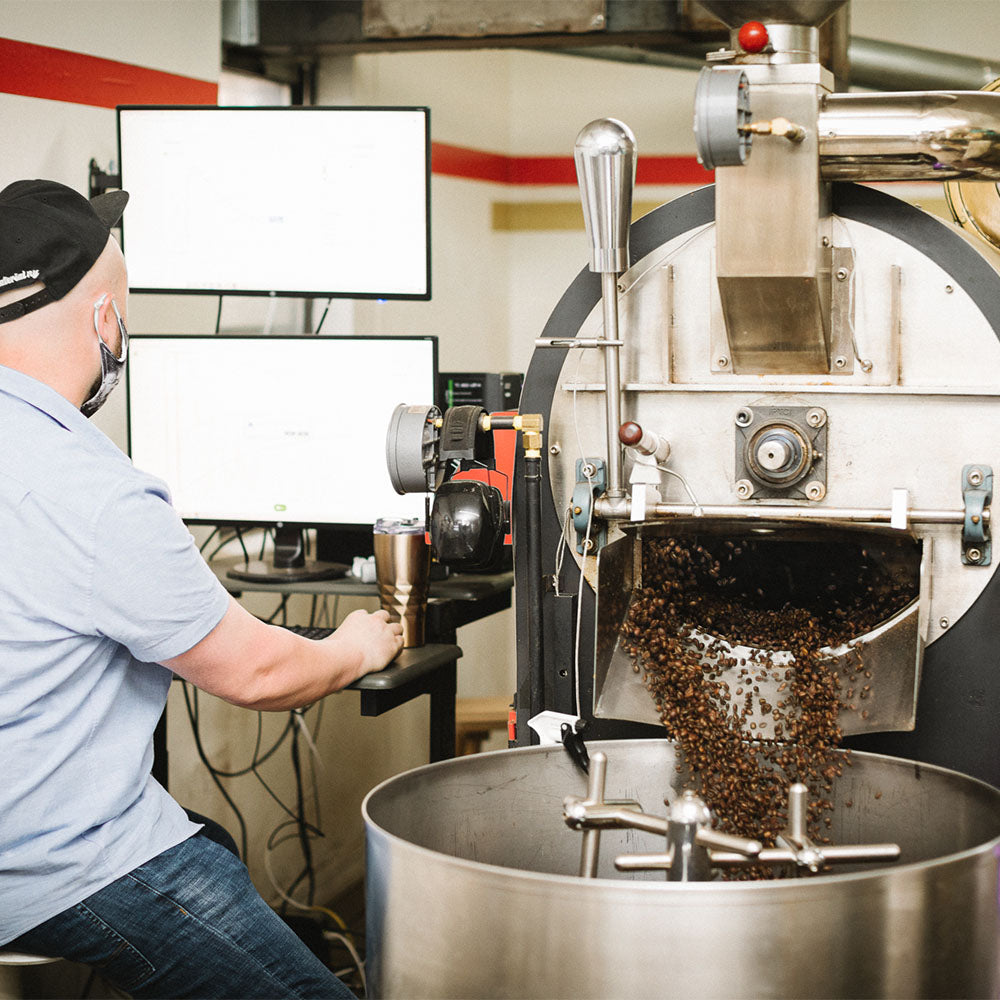 Quality Through Small Batch Roasting
Small-batch roasting simply means that we do not fully maximize the capacity of our roaster on every batch. For example, our current roaster is a 15kg machine that can hold a capacity of 33lbs per batch. Our largest batch sizes do not go beyond 26.4lbs. The smaller batch sizes grant us extreme consistency and control over the roaster. The added control allows us to manipulate the coffee to extract the maximum flavor potential from all our green coffee. The flavor development and control is highly important to us as it allows us to roast a touch lighter which gives us the ability to highlight the coffee's true flavor profile. You will not find any overroasted coffee from us, just smooth and never bitter deliciousness!
Read Our Other Mission Statements