Brazil | Fazenda IP | Natural
Regular price
Sale price
$19.99
Unit price
per
Sale
Sold out
We have 45 in stock
Level: Specialty Dark | Agtron: # 55 - 61
About The Coffee:
This coffee from Brazil has prominent cherry candy sweetness and, when roasted slightly darker, highlights its natural cocoa notes. This coffee works exceptionally well as a pour-over and makes a phenomenal and rich espresso. If you are a fan of our
Dark Roast
coffee you will love this one!
Coffee Details

Taste Notes: Cocoa, with a cherry candy sweetness

Process: Natural

Roast Profile: Dark

Agtron: 57.7 (Specialty Dark)

Origin: Carmo de Minas, Minas Gerais

Producer: Luiz Paolo Dias Pereira

Varietal: Red Bourbon

Altitude: 900 - 1200 masl

pH Level: (low-acid coffee)

5.10 - brewed hot
5.38 - cold brew
Roast Days & Orders

Next Roast Dates: (all coffee sent will be within five days of roast date)

12/2/23
12/9/23
12/16/23
12/23/23

Orders: All orders placed will be shipped the next day (excluding Sunday) if there is inventory; otherwise, your order will go out on our next roast day each Saturday.
Description

Microlot Coffee: Our Single Origin Microlot Coffees are sourced from high-end limited-edition lots and are traceable down to an individual producer

Arabica Coffee: Our Single Origin Coffees are made from 100% Arabica coffee beans.

Flavor First:  We source all our coffee to achieve specific taste notes. Our Brazil Microlot tastes of Cocoa, clove, and sweet cherry candy.

Always Fresh:  The coffee you're enjoying right now, was only recently harvested from our favorite coffee farms.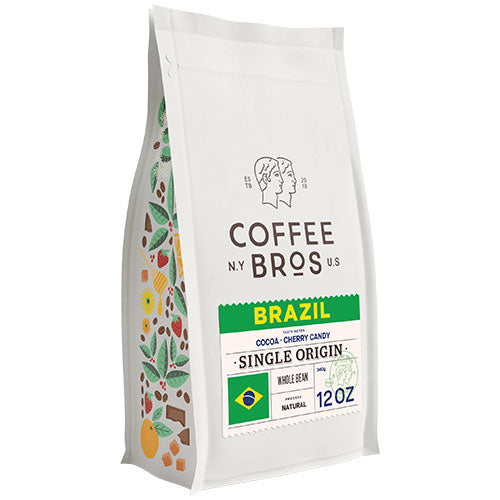 Details
Flavor Profile

Cocoa, Clove, Cherry Candy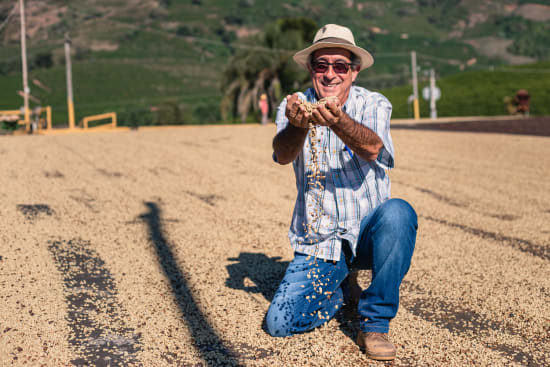 About Fazenda IP
Isidro Pereira, the father of Luiz Paolo Dias Pereira, acquired Fazenda IP in 1967, which is named after his initials. Luiz was studying agriculture when the farm became part of the family, but he joined his father after five years to enhance production and improve quality. By 1974, Luiz started expanding the farm, which now spans 720 hectares, a fivefold increase from its original size. The estate grows Yellow Catuai, Yellow Catucai, Acaia, and Yellow Bourbon coffee varieties and processes them through natural and honey methods. The farm is situated outside the city of Carmo de Minas, between 950-1200 meters above sea level, providing ideal conditions for slow ripening and selective cherry picking, which are crucial factors in producing outstanding coffee.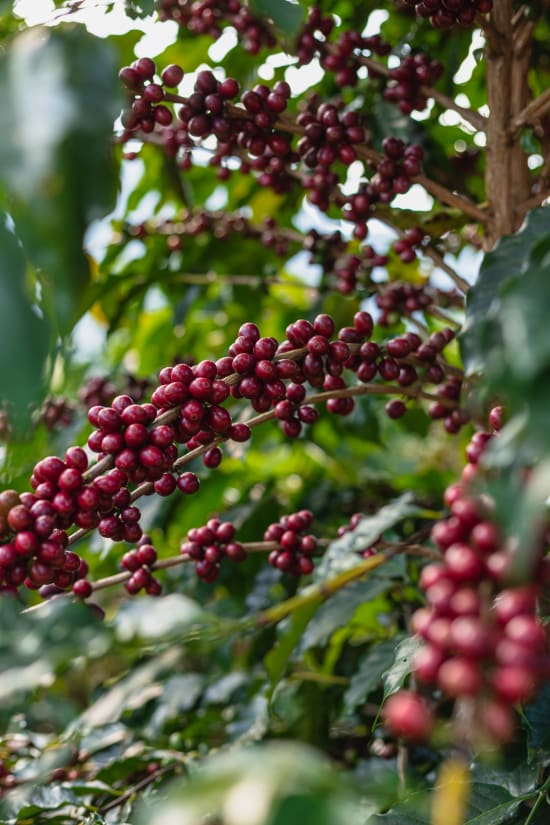 About the Coffee
This coffee is of the Red Bourbon varietal and offers a delightful red candy sweetness.
In Brazil, microlots are a recent addition to the specialty coffee industry, unlike the larger-scale farming operations that are widespread in the country. These microlots usually comprise a small portion of a single estate's specialized coffee that is separated from the total volume produced, or they are sourced from smallholder producers with 10-30 hectares of land, which are common in our usual sourcing regions. Microlots are anticipated to exhibit exceptional quality, resulting in higher pricing in the top tier.
Process: Natural
Drying: 20 - 25 days on raised beds
pH: (low acid coffee)
5.10 - brewed hot
5.38 - cold brew
Frequently Asked Questions
Is the roast date printed?

Yes, our roast date is printed on the bottom of each bag.
Is the coffee roasted to order?

Yes, we currently roast all orders twice a week (Tuesday and Saturday).
Is coffee seasonal like produce?

Just like produce, coffee can have multiple seasons and harvests depending on the country of origin. We source all our raw materials during the current and optimal season.
Where do you currently source your coffee from?

Brazil, Colombia, Ethiopia, Kenya, Tanzania, Costa Rica, Sumatra, Honduras, Nicaragua