Costa Rican | Las Lajas | Natural
Regular price
Sale price
$24.99
Unit price
per
Sale
Sold out
We have 18 in stock
Level: Medium | Agtron: # 62 - 69
About the Coffee:
These coffee beans shine with cocoa and fruity undertones due to their natural processing methods. This coffee is exceptionally well balanced and not overpowering in winey fruit flavor like some naturals from the region.
Coffee Details

Taste Notes: Very berry, Cocoa, Toffee

Producer: Las Lajas

Relationship: 3 years: We first worked Las Lajas in 2021, purchasing their coffee as the main component of our Holiday Blend

Process: Alma Negra (Natural)

Roast Profile: Medium

Agtron: 63.1 (Medium)

Origin: Sabanilla de Alajuela, Central Valley

Varietal: Catuai, Caturra

Altitude: 1,400 - 1,600 masl
Roast Days & Orders

Next Roast Dates: (all coffee sent will be within five days of roast date)

Roasts weekly every Saturday

Orders: All orders placed will be shipped the next day (excluding Sunday) if there is inventory; otherwise, your order will go out on our next roast day each Saturday.
Description

Microlot Coffee: Our Single Origin Microlot Coffees are sourced from high-end limited-edition lots and are traceable down to an individual producer

Arabica Coffee: Our Single Origin Coffees are made from 100% Arabica coffee beans.

Flavor First:  We source all our coffee to achieve specific taste notes. Our Costa Rican Microlot tastes of Cocoa, Toffee, Lemon, with a Sweet and Clean body.

Always Fresh:  The coffee you're enjoying right now, was only recently harvested from our favorite coffee farms.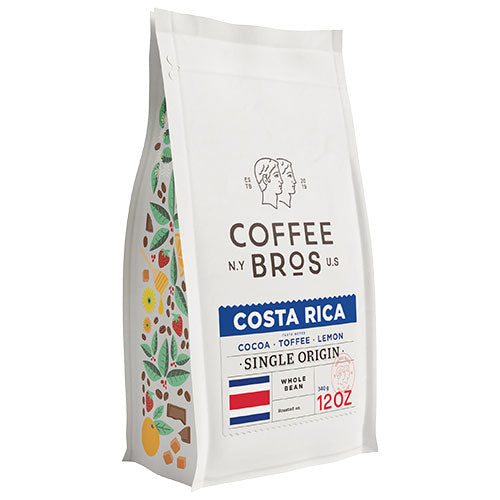 Details
Flavor Profile

Very berry, cocoa, toffee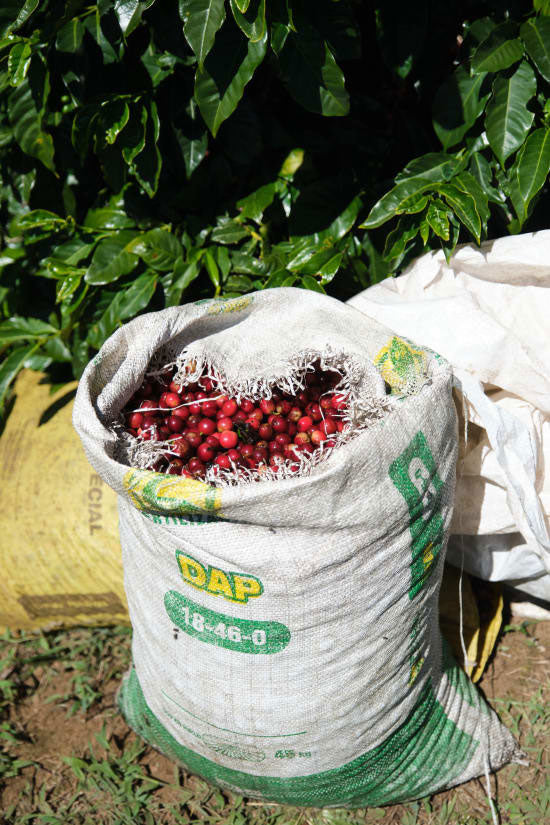 Las Lajas
This exquisite microlot is from the Las Lajas farm and third generation coffee producers Oscar and Francisca Chacón.
Las Lajas is set apart from the rest due to its meticulous and unique processing methods, such as the "Alma Negra," and "Black Diamond."
In 2005, after years of delivering their cherry to a cooperative for the going market price, Oscar and Francisca decided to join the brand-new "micromill revolution" and buy their own depulper to have more control over the quality and the price they received for their lots.
The decision to create their own micromill and experiment with new flavor profiles and processing methods is why we love Las Lajas so much. This is our second year of sourcing coffee from Las Lajas, and we could not be more thrilled. Their coffee has made it into our super popular Holiday Blend, and now will be represented as its own Single Origin on our site.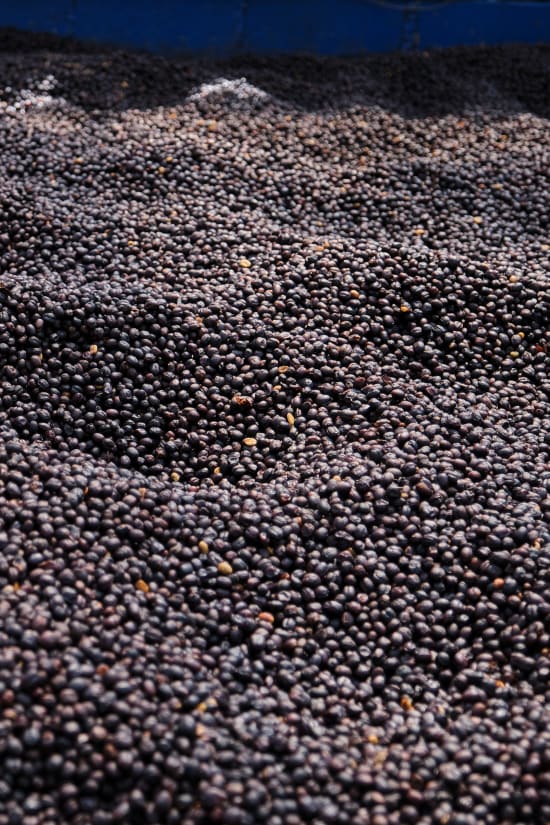 About Alma Negra Process
Alma Negra is a process developed by Oscar and Francisca Chacón at Las Lajas. This is a Natural process where the coffee dries inside a greenhouse for 2-3 days while constantly moving. It is then transferred to raised beds during the day to dry in the sun, returned to the greenhouse at night, and piled up to slow down the curing and drying process.
The Alma Negra process gives this coffee its big, bold berry flavor, and we are so excited to share this one with you!
Frequently Asked Questions
Is the roast date printed?

Yes, our roast date is printed on the bottom of each bag.
Is the coffee roasted to order?

Yes, we currently roast all orders twice a week (Tuesday and Saturday).
Is coffee seasonal like produce?

Just like produce, coffee can have multiple seasons and harvests depending on the country of origin. We source all our raw materials during the current and optimal season.
Where do you currently source your coffee from?

Brazil, Colombia, Ethiopia, Kenya, Tanzania, Costa Rica, Sumatra, Honduras, Nicaragua