Coffee Bros.
Espresso Tamper | 58mm | Lightweight 304 Stainless Steel | Barista Hustle
Regular price
Sale price
$50.00
Unit price
per
Sale
Sold out
We have 20 in stock
The Tamper recognizes the importance of providing an improved experience for the repetitive motion behind the bar. With its precisely designed 58.4mm diameter, it fits VST baskets perfectly. The tamper's unique double flange serves a dual purpose: it eliminates the frustrating vacuum effect often encountered. It helps maintain a vertical position during tamping, ensuring greater control and comfort for the user.
58.40mm diameter
304 Stainless Steel affordably replaceable base
Hard anodized aluminum handle
Comes with BH branded cotton bag
Share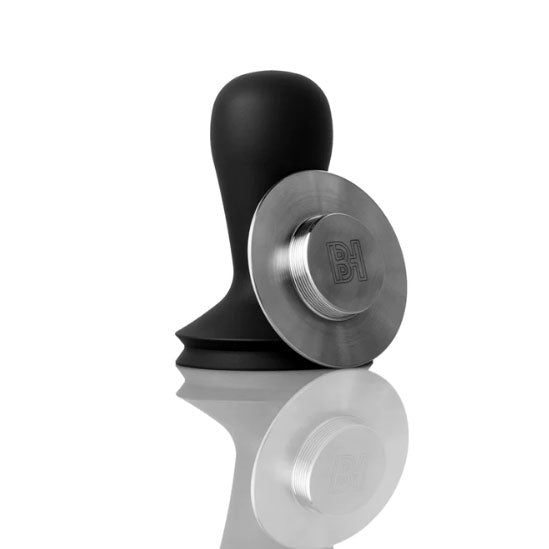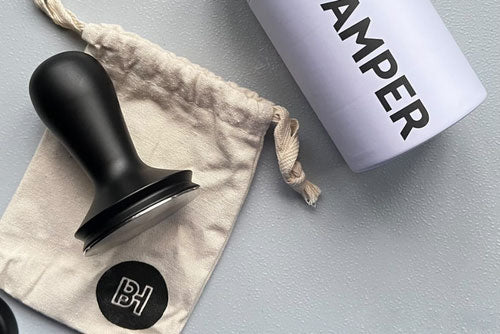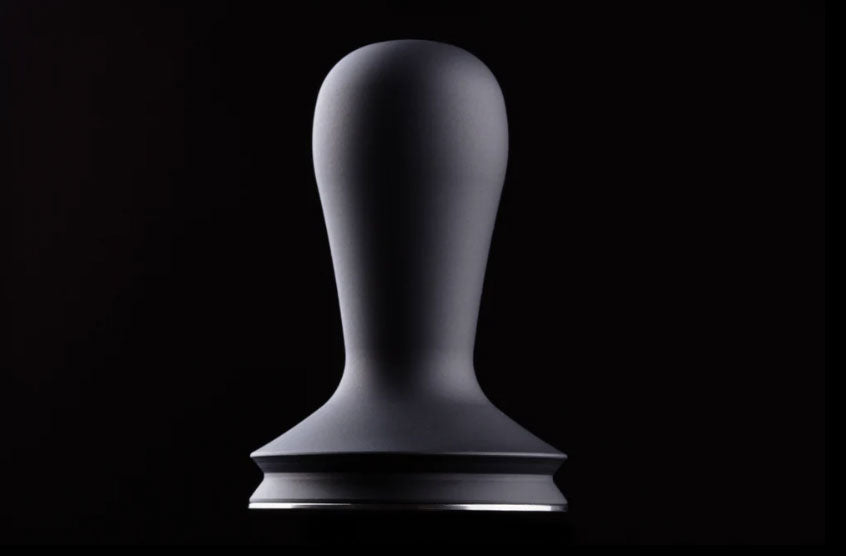 Lightweight 58mm Espresso Tamper
Forever Materials

Crafted from military-spec type III hard anodized aluminum and featuring a flat base made of 304 stainless steel, the Barista Hustle Tamper is designed to combine durability with a lightweight construction, ensuring minimal fatigue during use.

58.40mm Tamper

The Barista Hustle Tamper is precisely designed with the perfect diameter to fit modern espresso baskets. We have even incorporated a sharp corner radius to ensure that you make the most of the tamping surface area without any compromise.

Replace the Base

Considering that a tamper is likely to encounter occasional accidents involving the floor, the Barista Hustle Tamper features a replaceable base that is both easily accessible and cost-effective. This ensures that you can effortlessly replace the base when needed, extending the lifespan and usability of the tamper.

Keep it Safe

For shipping convenience, all tampers are packaged in a branded cardboard tube provided by BH. Additionally, each tamper comes with a cotton bag, offering a safe and scratch-free storage solution.
Achieving precision without sacrificing weight
Designed specifically for bar work, the Barista Hustle signature tamper offers a lightweight yet well-balanced design that ensures durability. Inevitable drops and dings are accounted for with a base that is both inexpensive and easy to replace. The tamper body, crafted from black anodized aluminum, features a slim and smooth profile that is comfortable to hold, with just the right amount of texture to provide a secure grip even with wet hands.
To enhance usability, a thoughtful cutout near the base minimizes suction when removing the tamper, effectively preventing any dislodging or cracking of the puck. The tamper is equipped with a 58.4mm steel flat piston that is intentionally oversized to maximize the utilization of precision baskets from renowned brands like VST, Pullman, or La Marzocco.
Our Perfect Espresso Blends
Espresso Roast Coffee

A balanced and naturally sweet espresso - great for straight espresso or smaller milk-based drinks

A balanced and naturally sweet espresso - great...

Regular price

From $17.99

Regular price

Sale price

From $17.99

Unit price

per

Dark Espresso Roast Coffee

A bold and far from bitter espresso, chocolatey, heavy body, and perfect for milk-based drinks

A bold and far from bitter espresso, chocolatey...

Regular price

From $17.99

Regular price

Sale price

From $17.99

Unit price

per