Ethiopia | Daye Bensa | Natural
Regular price
Sale price
$22.99
Unit price
per
Sale
Sold out
We have 49 in stock
Level: Light Medium | Agtron: # 70 - 74
Coffee Details

Taste Notes: Caramel, Fresh Apple, Peach

Producer: Mr. Asefa Dukamo

Relationship: 3 years: We first worked with Mr. Asefa Dukamo in 2021, purchasing his 8th ranked coffee in the Cup of Excellence

Process: Natural

Roast Profile: Light

Origin: Sidama, Bensa, Keramo Village

Varietal: Heirloom Ethiopian Varieties

Altitude: 1,900 - 2,100 masl
Roast Days & Orders

Next Roast Dates: (all coffee sent will be within five days of roast date)

Roasts weekly every Saturday

Orders: All orders placed will be shipped the next day (excluding Sunday) if there is inventory; otherwise, your order will go out on our next roast day each Saturday.
Description

Microlot Coffee: Our Single Origin Microlot Coffees are sourced from high-end limited-edition lots and are traceable down to an individual producer.

Arabica Coffee: Our Single Origin Coffees are made from 100% Arabica coffee beans.

Flavor First:  We source all our coffee to achieve specific taste notes. Our Ethiopia Microlot tastes of Ripe Blackberry, Rich Chocolate, with a Sugary Sweet finish.

Always Fresh:  The coffee you're enjoying right now, was only recently harvested from our favorite coffee farms, Daye Bensa
Details
Flavor Profile

Caramel, Fresh Apple, Peach

Origin

Sidama, Bensa, Keramo Village

Varietal

Heirloom Ethiopian Varieties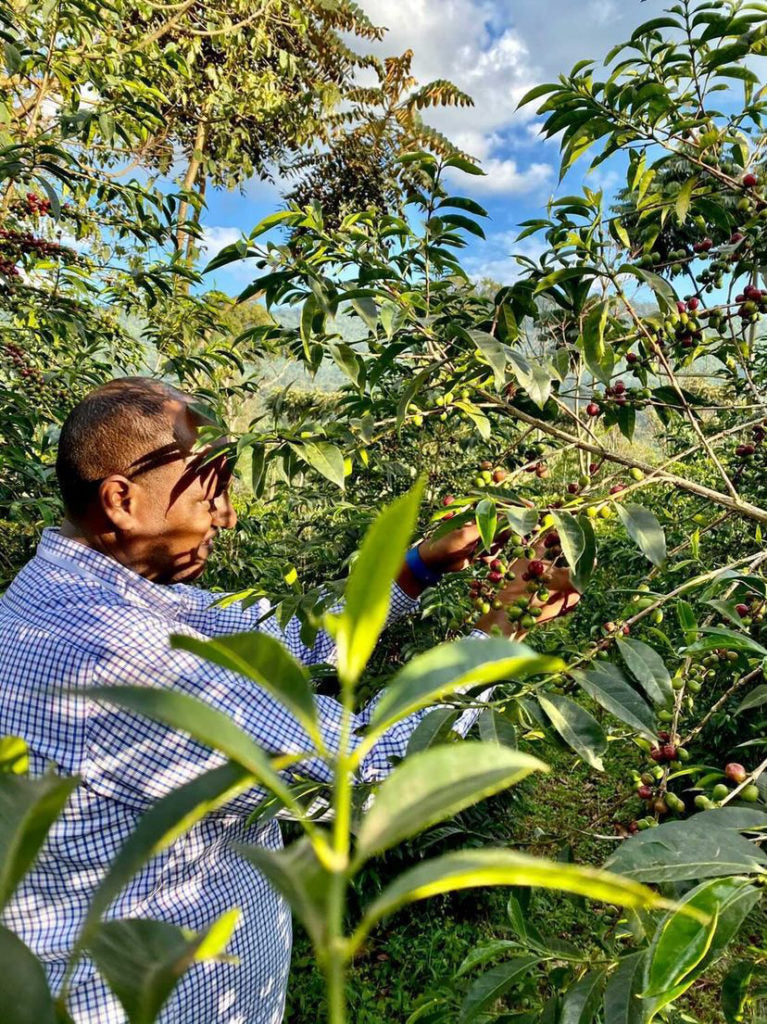 About The Coffee
This exquisite microlot is from brothers Asefa and Mulugeta Dukamo who own Daye Bensa export company. Daye Bensa serves about 381 smallholder farmers growing and harvesting coffee in and around Keramo, Sidama, Ethiopia, a place known for its rich vegetation and climate. Keramo farmers have built a reputation for picking only red cherries, and in 2020 Daye Bensa Coffee earned a Cup of Excellence award.
Coffees in Ethiopia are typically traceable to the washing station level: The average producer here delivers their cherry to the washing station, where it is blended with other producers' deliveries and processed as necessary. The Natural coffees are dried on raised beds that are 25 meters long. Drying takes 15–20 days, weather depending.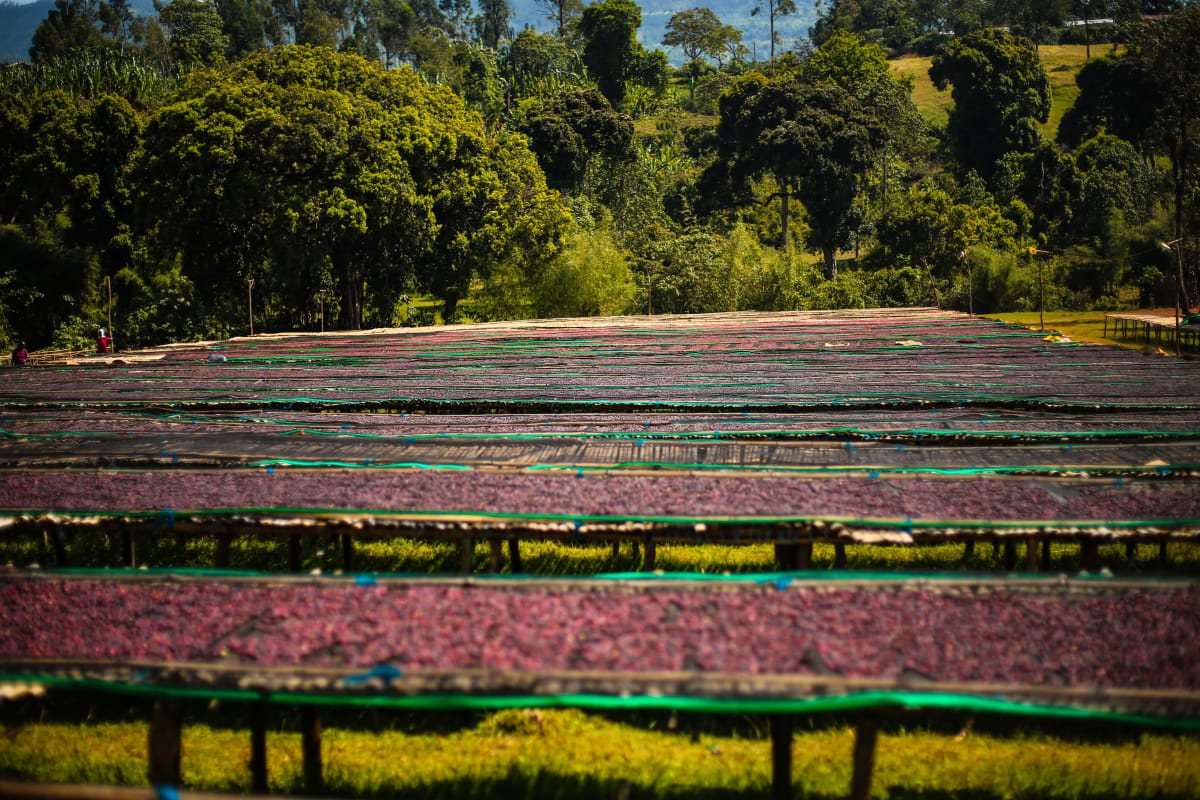 Daye Bensa
The first-born son of a coffee-growing family, helped cultivate coffee and other garden crops from a very young age. As a teenager, Asefa began buying coffee cherries from nearby relatives and villagers as well as coffee from his parent's garden and made the arduous journey to distant washing stations. During this time, Asefa set a goal to open washing stations closer to his village to help coffee farmers cut their travel time, decrease transportation costs, and supply coffee cherries when they were at their peak freshness.
His dream became a reality when Asefa was able to open his first washing station in Girja village, less than a mile away from his home, and another in Eltama, roughly 19 miles from Girja, a year later.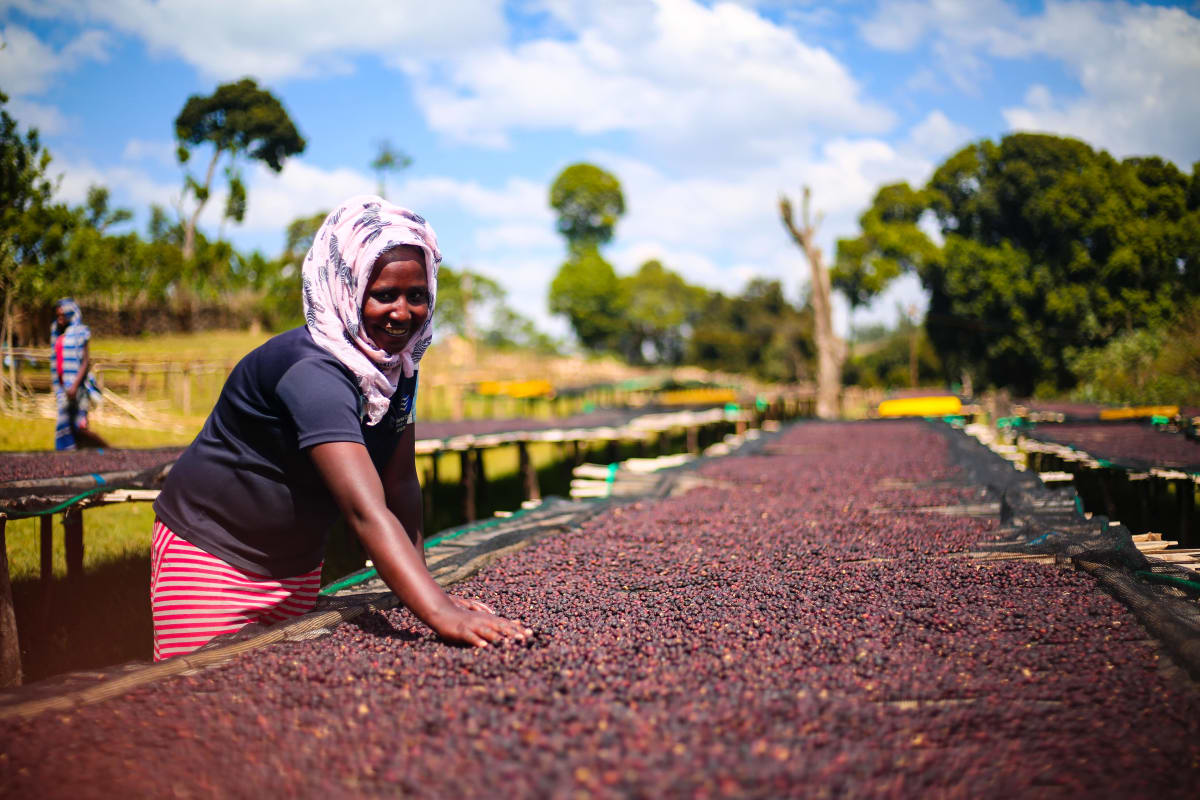 Sidama Region
Among coffee-producing countries, Ethiopia holds near-legendary status not only because it's the "birthplace" of Arabica coffee, but also because it is simply unlike every other place in the coffee world. Unlike the vast majority of coffee-growing countries, the plant was not introduced as a cash crop through colonization. Instead, growing, processing, and drinking coffee is part of the everyday way of life, and has been for centuries since the trees were discovered growing wild in forests and eventually cultivated for household use and commercial sale.
Located in the south of Ethiopia, the Sidama region offers great-quality coffee. Sidama's coffees have lemon-citric tones with bright acidity. Coffees from here are often classified as "Sidamo," but the region itself is known more correctly as Sidama.
Frequently Asked Questions
Is the roast date printed?

Yes, our roast date is printed on the bottom of each bag.
Is the coffee roasted to order?

Yes, we currently roast all orders twice a week (Tuesday and Saturday).
Is coffee seasonal like produce?

Just like produce, coffee can have multiple seasons and harvests depending on the country of origin. We source all our raw materials during the current and optimal season.
Where do you currently source your coffee from?

Brazil, Colombia, Ethiopia, Kenya, Tanzania, Costa Rica, Sumatra, Honduras, Nicaragua