Coffee Bros.
Hario Cold Brew Bottle
Regular price
Sale price
$31.49
Unit price
per
Sale
Sold out
We have 21 in stock
The Hario Cold Brew Bottle is the ultimate single-serve cold brew system. The cold brew bottle features an ultrafine filter for crystal-clear cold brew each and every time.
Place 55 – 60 grams of coffee in the ultrafine filter, fill the bottle with 700ml of water and refrigerate for 8 – 12 hours for the perfect cold brew coffee. Increase the steep time for a bolder coffee. With just ground coffee, clean water, and some refrigeration time, you can make a batch the night before and enjoy a great cup of coffee in the morning.
Bonus: You can easily remove the filter and turn the bottle into a stunning carafe for any beverage.
Share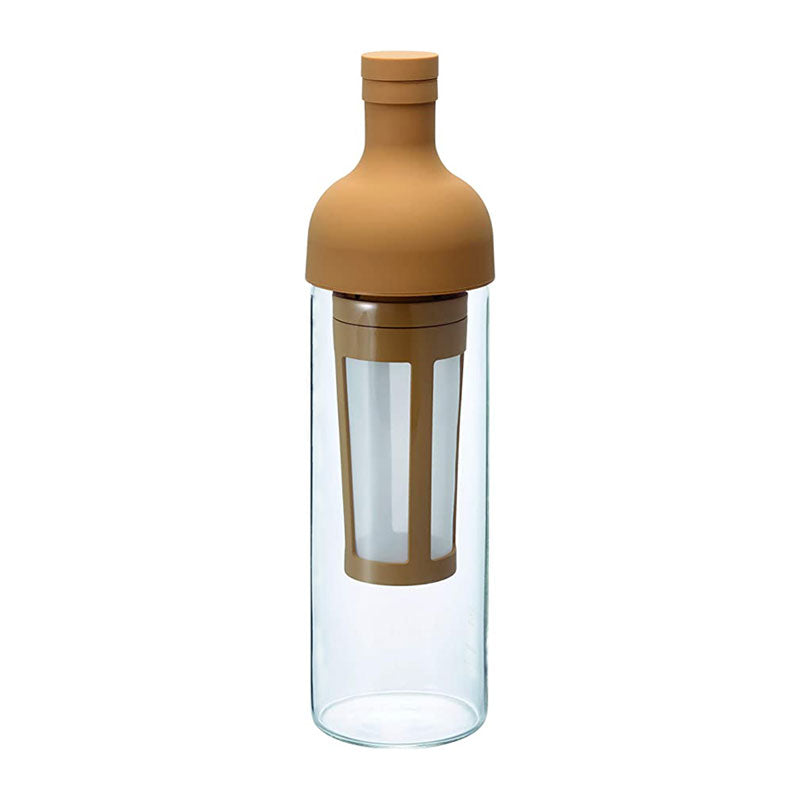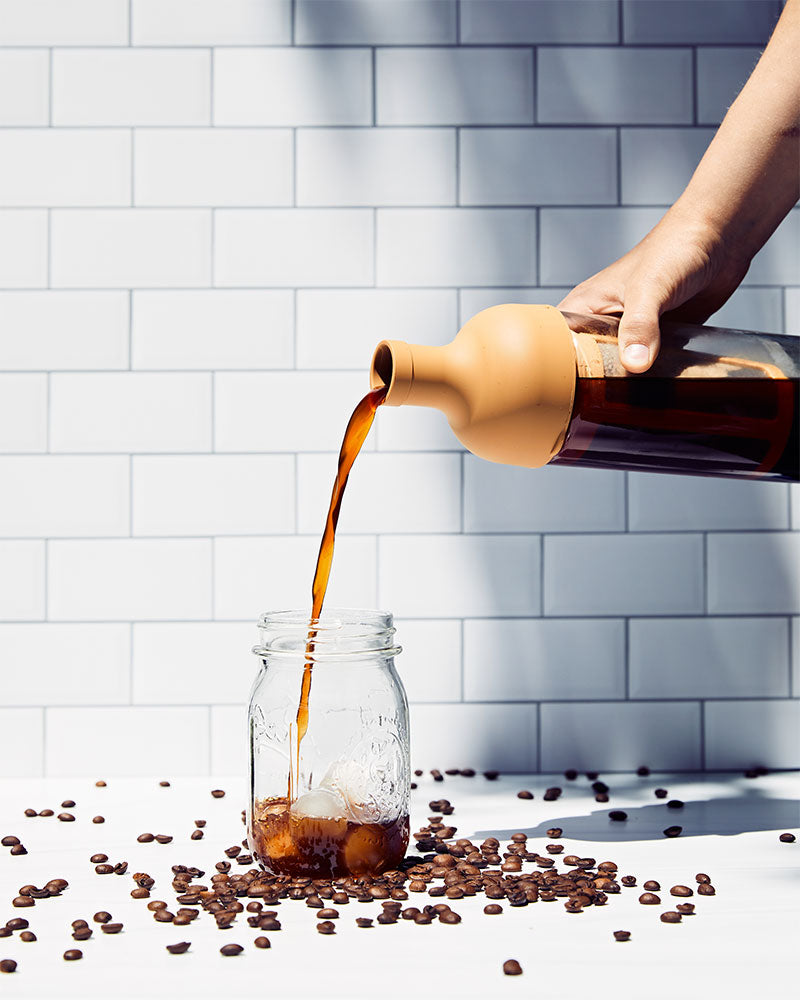 Hario Cold Brew Wine Bottle
Experience the delightful and refreshing world of cold brew with ease. Just gather ground coffee, clean water, and let it sit in the refrigerator for 8 to 12 hours. The result? Mouthwatering, thirst-quenching cold brew that's ridiculously easy to make. Prepare a batch the night before, and wake up to great coffee, ready to go in the morning.
Elevate your iced coffee game with Hario's all-in-one system from Japan. The best part? The ultrafine filter guarantees crystal clear cold brew every time. Plus, the filter is easily removable, allowing you to transform the bottle into a stunning carafe for any beverage. Enjoy the convenience and versatility of this remarkable cold brew system and elevate your coffee experience to new heights.
Materials and Stats
Materials

Glass, Silicone Rubber, Polypropylene, Polyester

Capacity

750 ML (Makes 590 ML of Cold Brew)

Care

Hario Cold Brew Bottle is dishwasher-safe. Hand-wash the filter.
Easy to brew and delicious
Experience the cool and refreshing taste of sediment-free coffee every time with Hario's ultra-fine filter. Instead of worrying about unwanted particles in your coffee, focus on enjoying the smooth and delicious flavor. Consider trying Coffee Bros. Cold Brew coffee blend or one of our single-origin coffees, such as our Costa Rica, to create a perfect cold brew.
Cold Brew Questions
What's the best grind size for cold brew?

We recommend coarse grind.
Where should cold brew concentrate be stored?

To maximize freshness, store your concentrate in your refrigerator using your glass decanter and lid or another airtight container such as our clear pitcher, a durable plastic pitcher that's compatible with the Toddy® Cold Brew System. Cold brew extract will stay fresh in the fridge for up to 2 weeks.
How frequently should reusable felt filters be replaced?

The felt filter may be used up to 10 times (discard after 3 months). Toddy® Paper Filter Bags are for one-time use only.
Cold Brew Coffee Blend
Regular price
Sale price
$16.99
Unit price
per
Sale
Sold out
Share
View full details