Coffee Bros.
Coffee Blossom Honey | Producer Series | Four Jars / Four Producers
Regular price
Sale price
$59.99 USD
Unit price
per
Sale
Sold out
We have 4 in stock
a subtle sweetness with delicate lavender notes
--

We're excited to introduce our new Producer Series for the year, which features four distinct micro-lots of Coffee Blossom Honey from acclaimed Guatemalan coffee producers. The Producer Series highlights these talented producers and shares each micro-lot's unique flavor, origin, and story.
Each honey we source is a distinct expression of terroir, telling stories of the coffee-producing family cultivating the land, their resilience, and their expertise.
Learn about each producer and honey below.
Share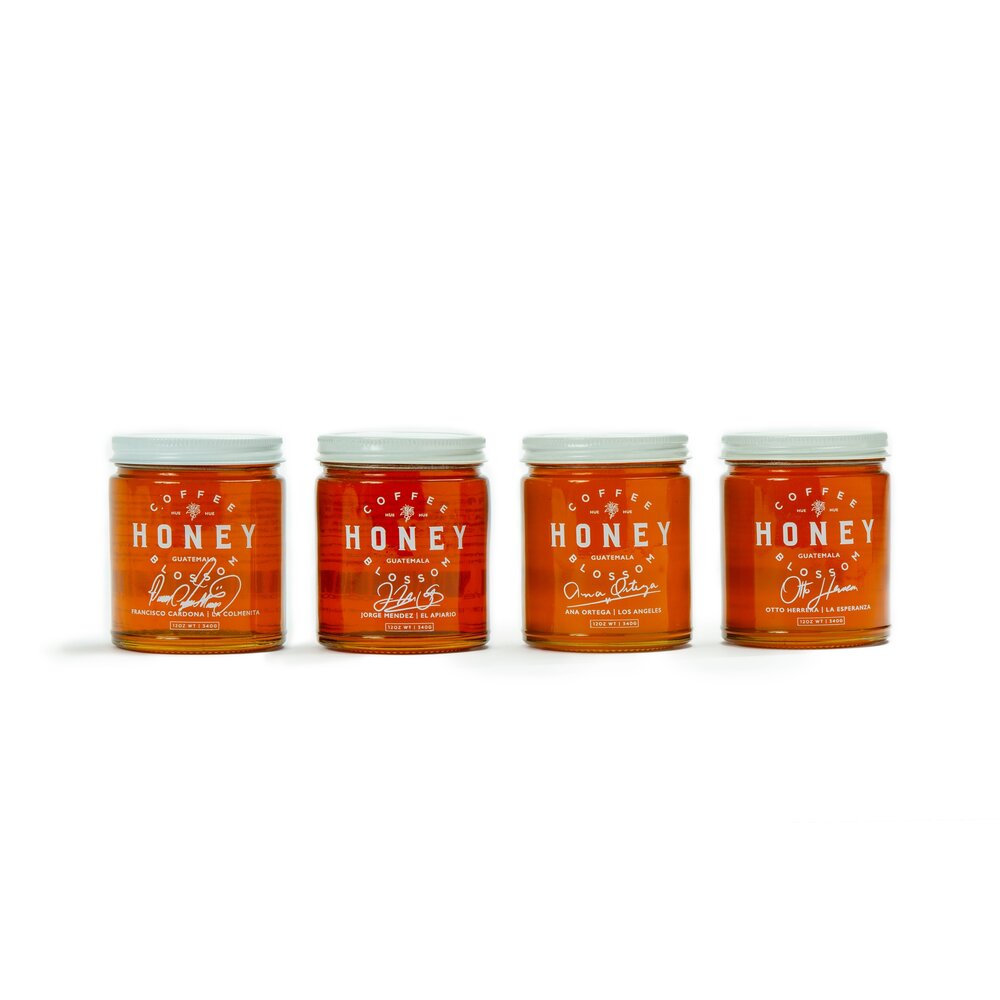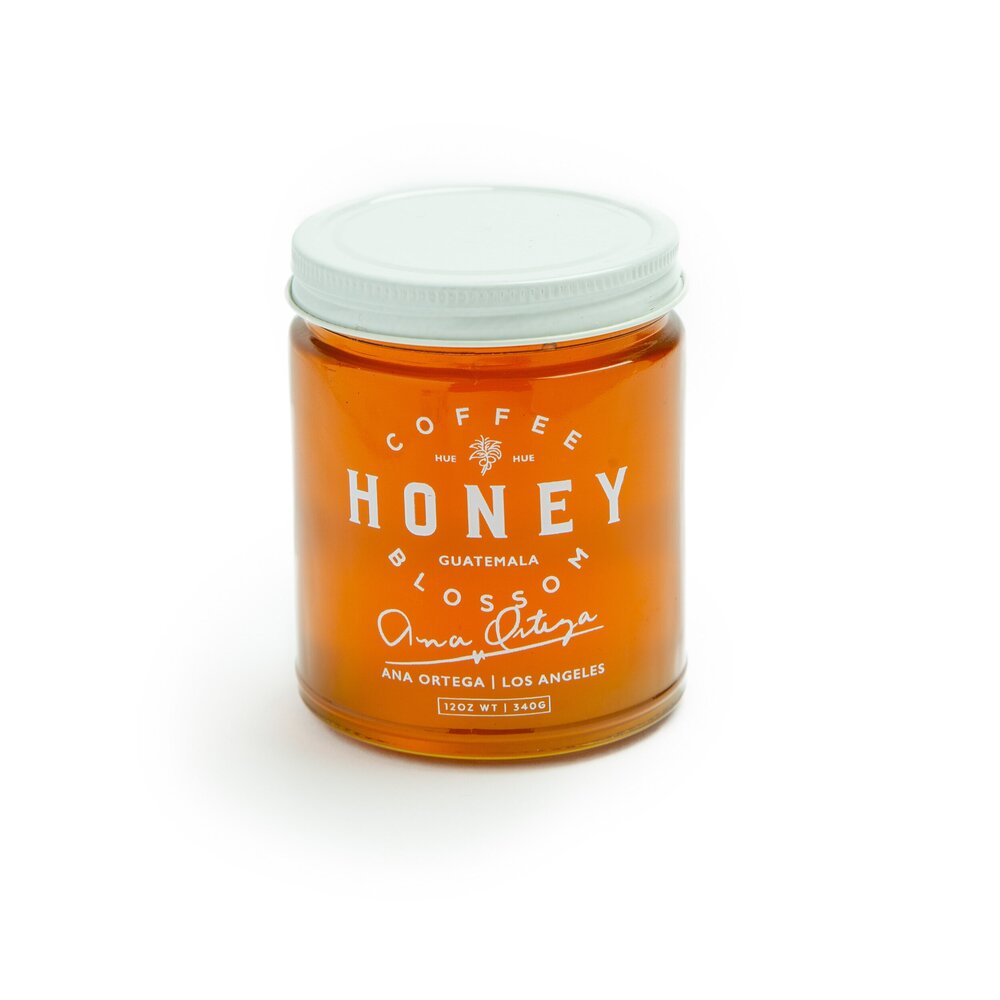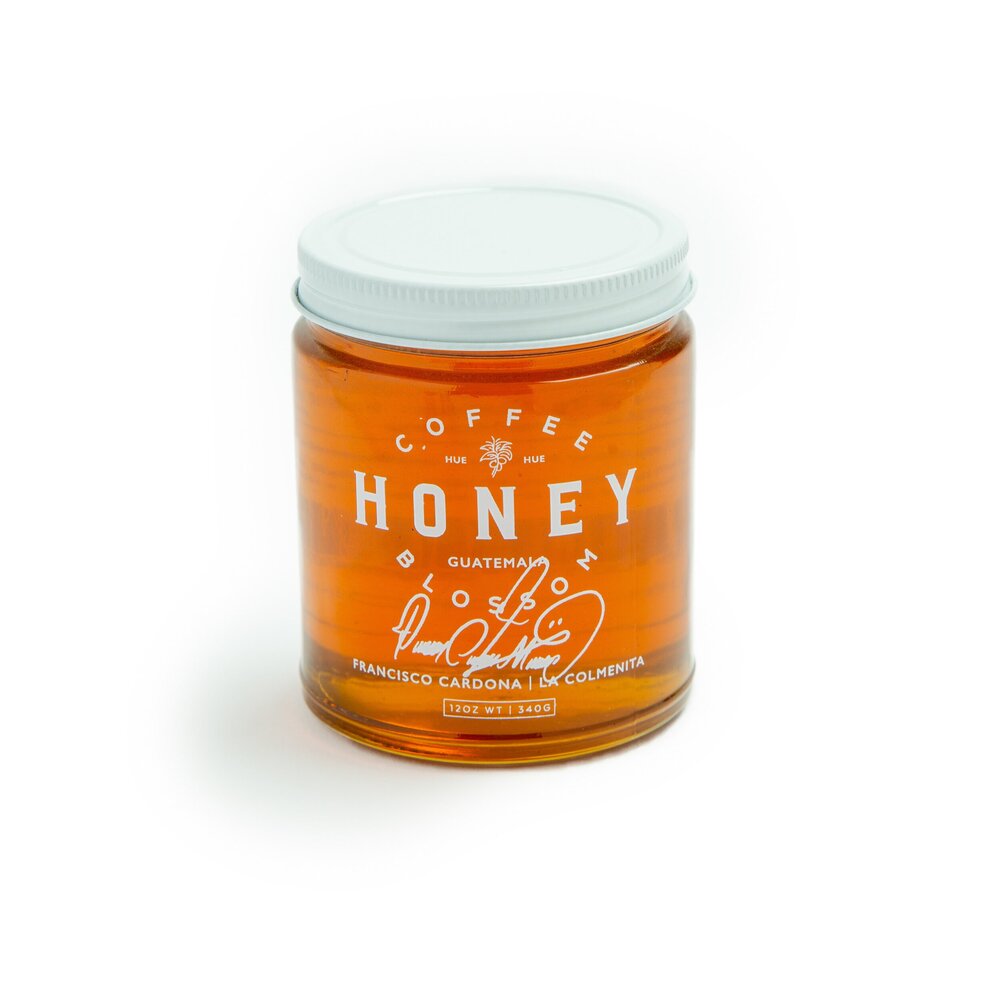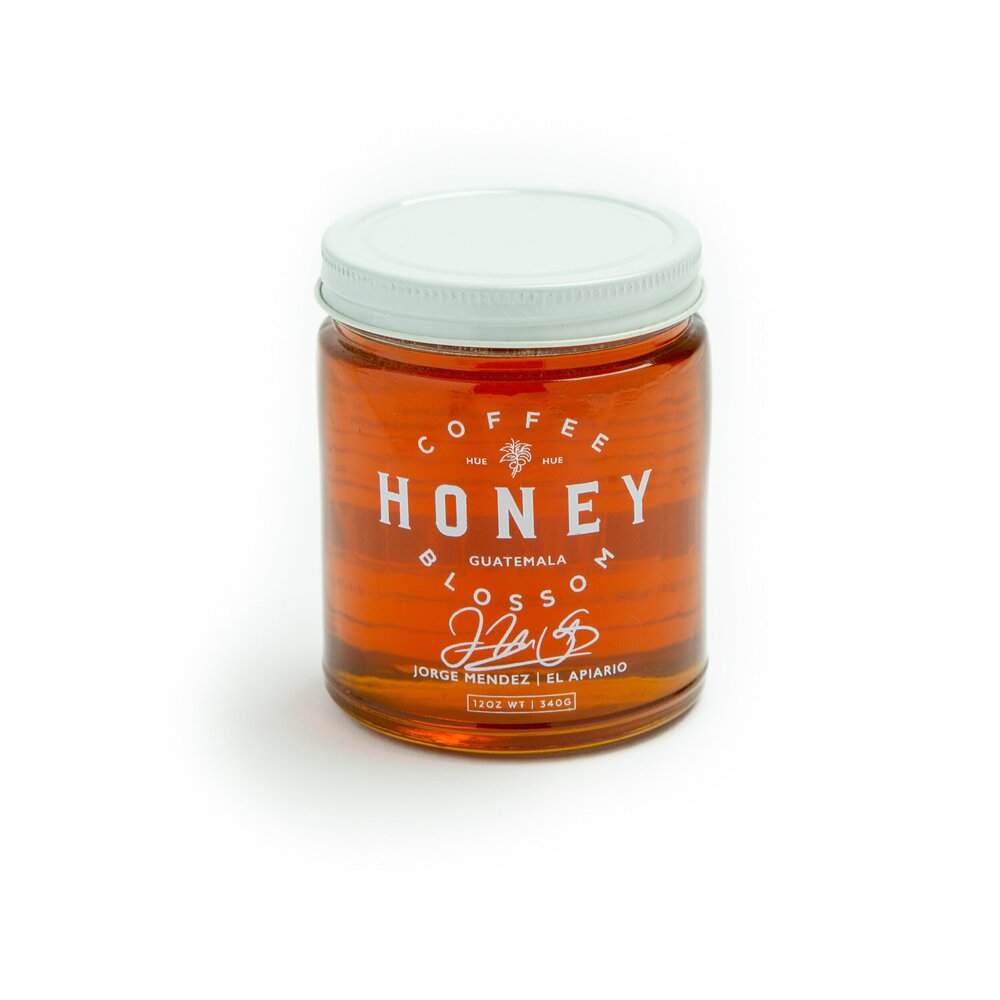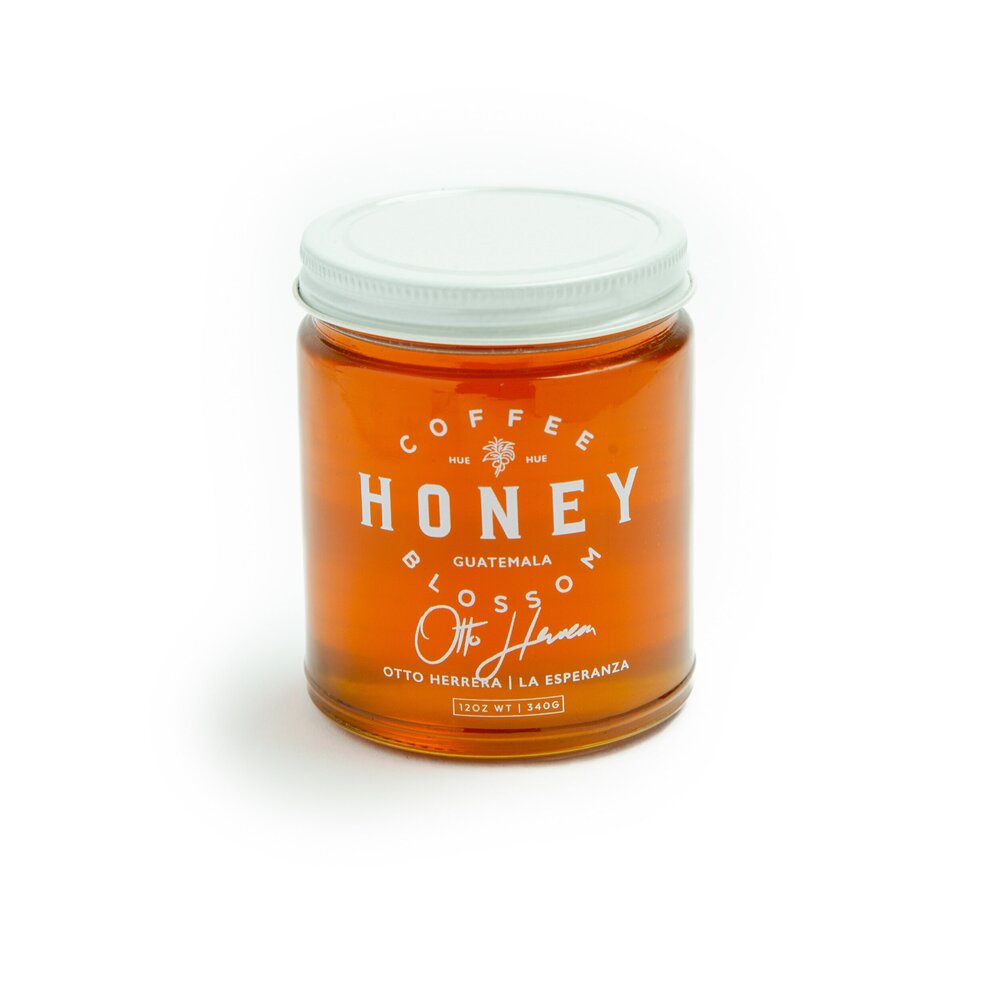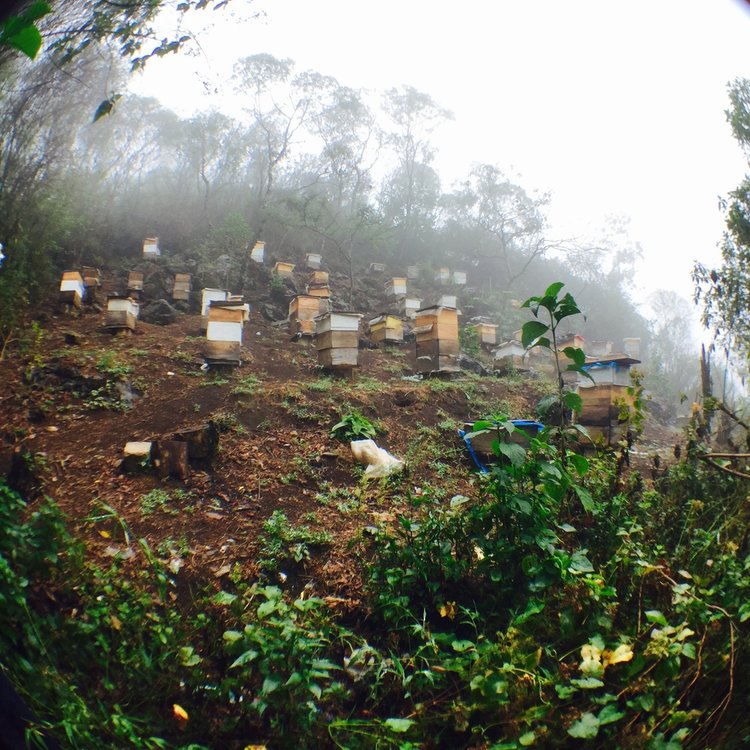 About Coffee Blossom Honey
Honey provides an additional source of revenue for many who depend on a volatile market and cyclical yields of an agricultural product such as coffee.
Part of the mission of Coffee Blossom Honey is to support small producers in efforts to provide long term economic sustainability.
Producing honey not only provides an additional source of revenue but it has the added value of increasing cross pollination boosting coffee production and consistency! Having an additional product that can be sold or traded locally as well as exported creates more options for a small coffee producer allowing them to become more independent and have a bright future.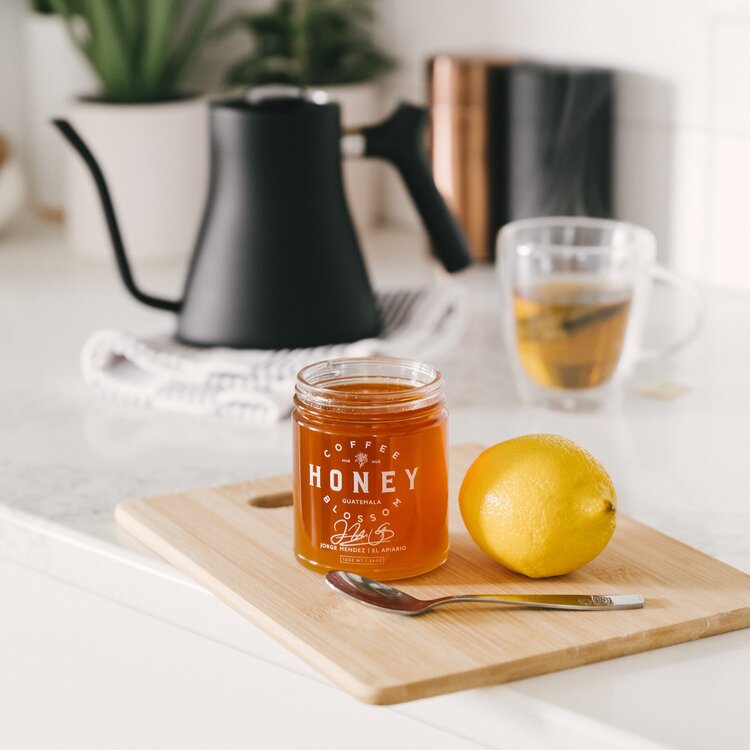 Delicious With Coffee
Our favorite way of consuming coffee blossom honey is steaming it with milk and adding it to an espresso-based drink.
1) Pull a 1.25oz shot of Coffee Bros. Espresso
2) Steam milk with two tbs of Coffee Blossom Honey (add
it to the milk before steaming)
3) Mix and enjoy!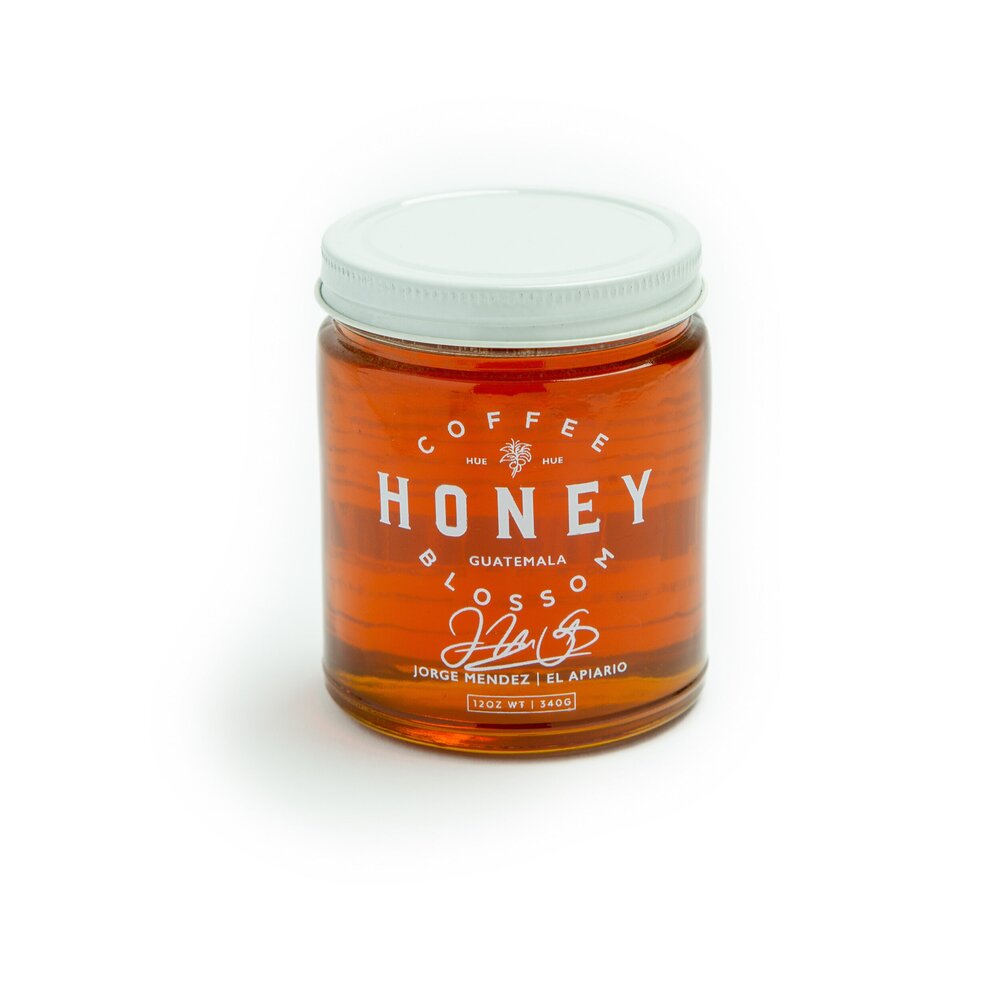 Jorge Mendez
Jorge Mendez is the original single-origin producer of the Coffee Blossom Honey project. El Apiario honey exhibits a well-balanced body with brown sugar and vanilla
aromas. Flavors of peach, chamomile, caramel, and orange are finished with delicate lavender notes
Francisco Cardona
Francisco Cardona, known in the local community as "Chico Cardona," has three apiaries and around 150 hives.  It's no accident that his farm is called La Colmenita, or "The Beehive."  Finca La Colmenita lies at 1800 - 200 MASL, just above our family farm in San Pedro Necta.  Each year coffees from La Colmenita are well-sought after:  Deeply fruited like strawberries and tropical punch, complex and sweet, grounded in chocolate and spice.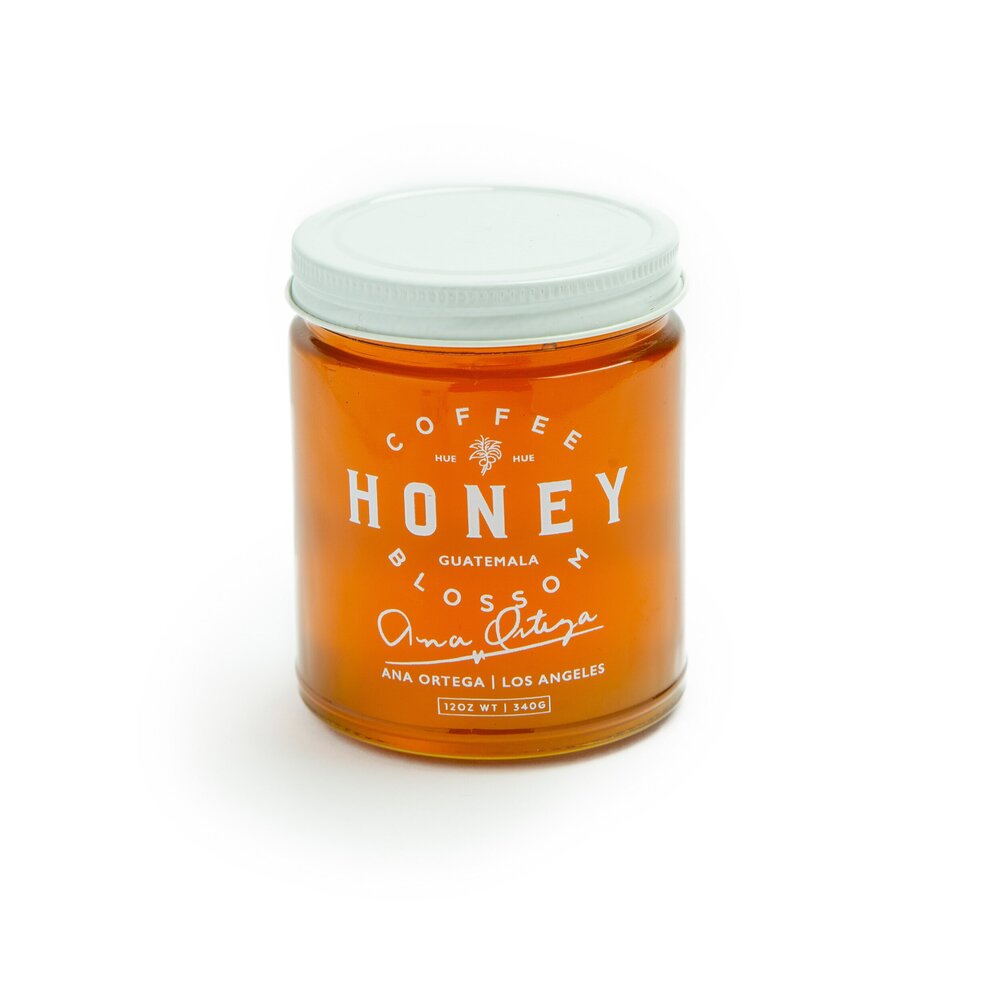 Ana Ortega
Ana Maria Ortega grew up
with bees.  The apiary was close to the house, and she recalls consuming the sticky rich honeycomb as much as inhaling
the intoxicating fragrance of coffee blossoms. Through years of hard lessons and support from neighbors, she learned how to partner with coffee p and bees successfully.  Now, Ana Maria highlights these challenges as catalysts for her growth into the leader she is today.  Aside from cultivating excellent coffee at Los Angeles and Piedra Partida, Ana Maria Ortega is proud to share her delicious honey.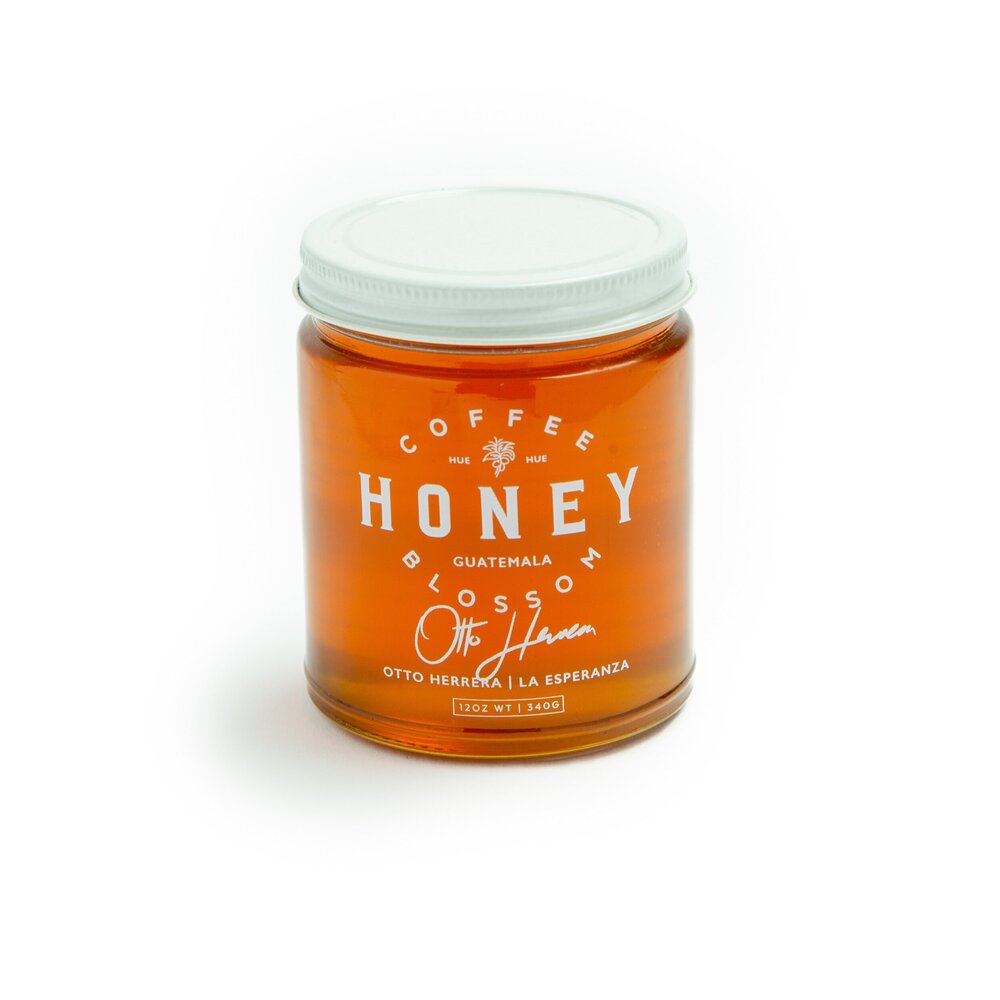 Otto Herrera
Otto Herrera is a third-generation coffee producer with over 50 years of experience growing specialty coffee. La Esperanza Coffee Blossom Honey is an extension of the Herrera family's legacy of quality and innovation, and we couldn't be more excited to share it with you. La Esperanza offers a complex, crystallized profile with a wild floral and citrusy aroma. Bursting flavors of red apple, kiwi, and jasmine greet your first taste, followed by warm cinnamon and a sweet lemonade finish.
Frequently Asked Questions
Is the roast date printed?

Yes, our roast date is printed on the bottom of each bag.
Is the coffee roasted to order?

Yes, we currently roast all orders twice a week (Tuesday and Saturday).
Is coffee seasonal like produce?

Just like produce, coffee can have multiple seasons and harvests depending on the country of origin. We source all our raw materials during the current and optimal season.
Where do you currently source your coffee from?

Brazil, Colombia, Ethiopia, Kenya, Tanzania, Costa Rica, Sumatra, Honduras, Nicaragua