Coffee Bros.
Puno Peru
Regular price
$27.99
Sale price
$24.99
Unit price
per
Sale
Sold out
Taste Notes: Blood orange, Rosewater, Honey
Limited Edition 12oz bag (150 bags available)
Roast Dates:
5/27/23
6/17/23
Share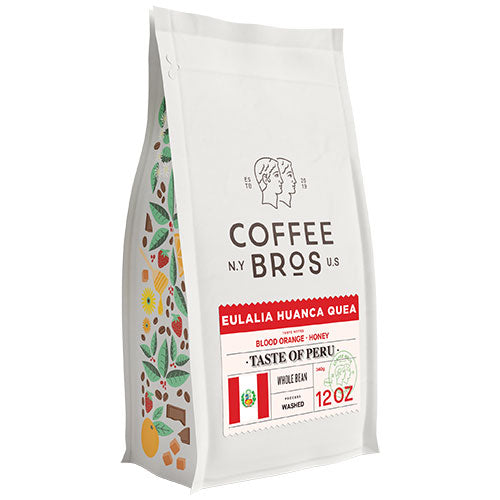 Details
Flavor Profile

Blood Orange, Rose Water, Honey

Preparation

15 - 20 hours of fermentation

Origin

Puno, Sandia Valley, Peru
About Puno, Peru
Puno coffees are prized as some of the rarest, most desirable, and challenging-to-obtain coffees worldwide. These exceptional coffees are grown in remote and inaccessible regions and boast a remarkable quality characterized by incredible floral notes and a beautiful sweetness that is exclusive to the area.
The Sandia Valley is home to several smaller valleys, each of which is home to unique communities of smallholder farmers who produce coffee on just 2.5 hectares of land. Thanks to a replanting project led by the United Nations in the 1980s, much of the Sandia Valley now cultivates Bourbon-variety coffee.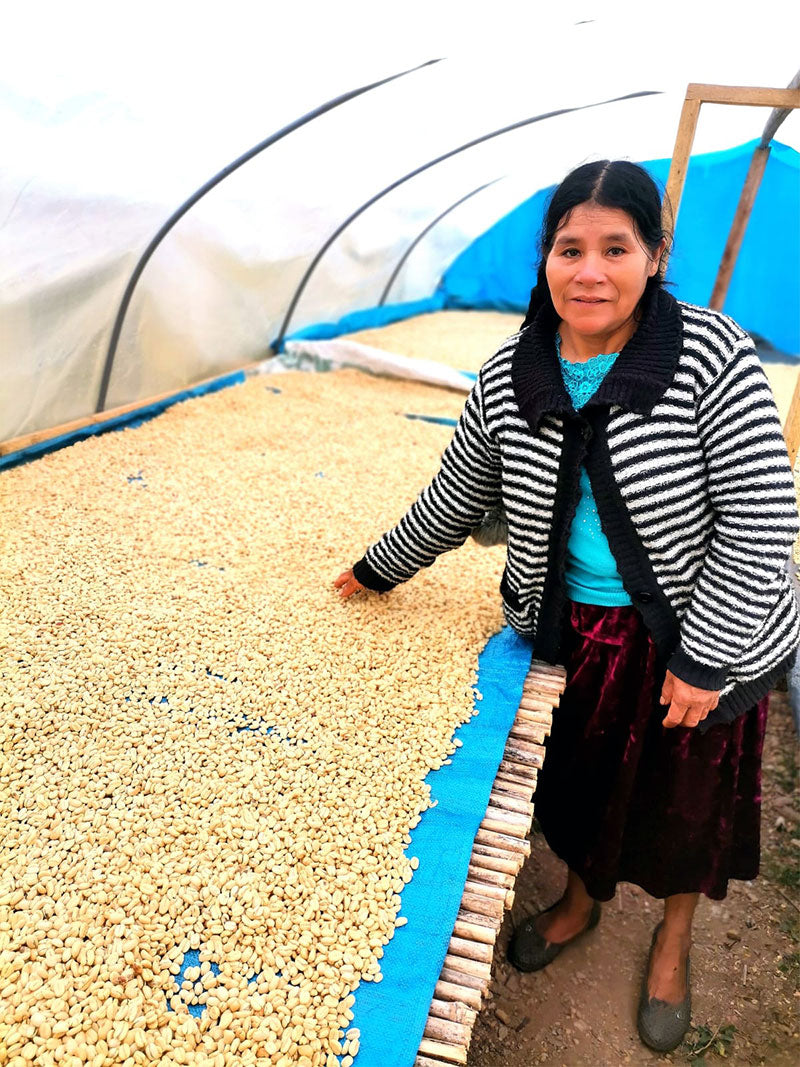 About the Coffee
This coffee offers a delightful, floral, honeyed, and dynamically citric character, or a rich, full-bodied, and lovely malic red apple or pear aspect. These unique Puno coffees stand out from other coffees produced in Peru and offer a taste to satisfy every palate.
Process: Washed
Fermentation: 15 - 20 hours
Drying: 8 - 12 days on rasied beds under parabolic cover
Frequently Asked Questions
Is the roast date printed?

Yes, our roast date is printed on the bottom of each bag.
Is the coffee roasted to order?

Yes, we currently roast all orders twice a week (Tuesday and Saturday).
Is coffee seasonal like produce?

Just like produce, coffee can have multiple seasons and harvests depending on the country of origin. We source all our raw materials during the current and optimal season.
Where do you currently source your coffee from?

Brazil, Colombia, Ethiopia, Kenya, Tanzania, Costa Rica, Sumatra, Honduras, Nicaragua