Coffee Bros.
Toddy Cold Brew Coffee System
Regular price
Sale price
$49.00
Unit price
per
Sale
Sold out
We have 4 in stock
The Toddy® Cold Brew System is the original cold brew pioneer, a nonelectrical coffee maker that produces a smooth, rich liquid concentrate used to make unparalleled cold brew at home. By allowing time to replace heat, Toddy's deceptively simple cold water filtration process extracts the coffee bean's true delicious flavor, leaving behind much of the undesirable acidity.
Share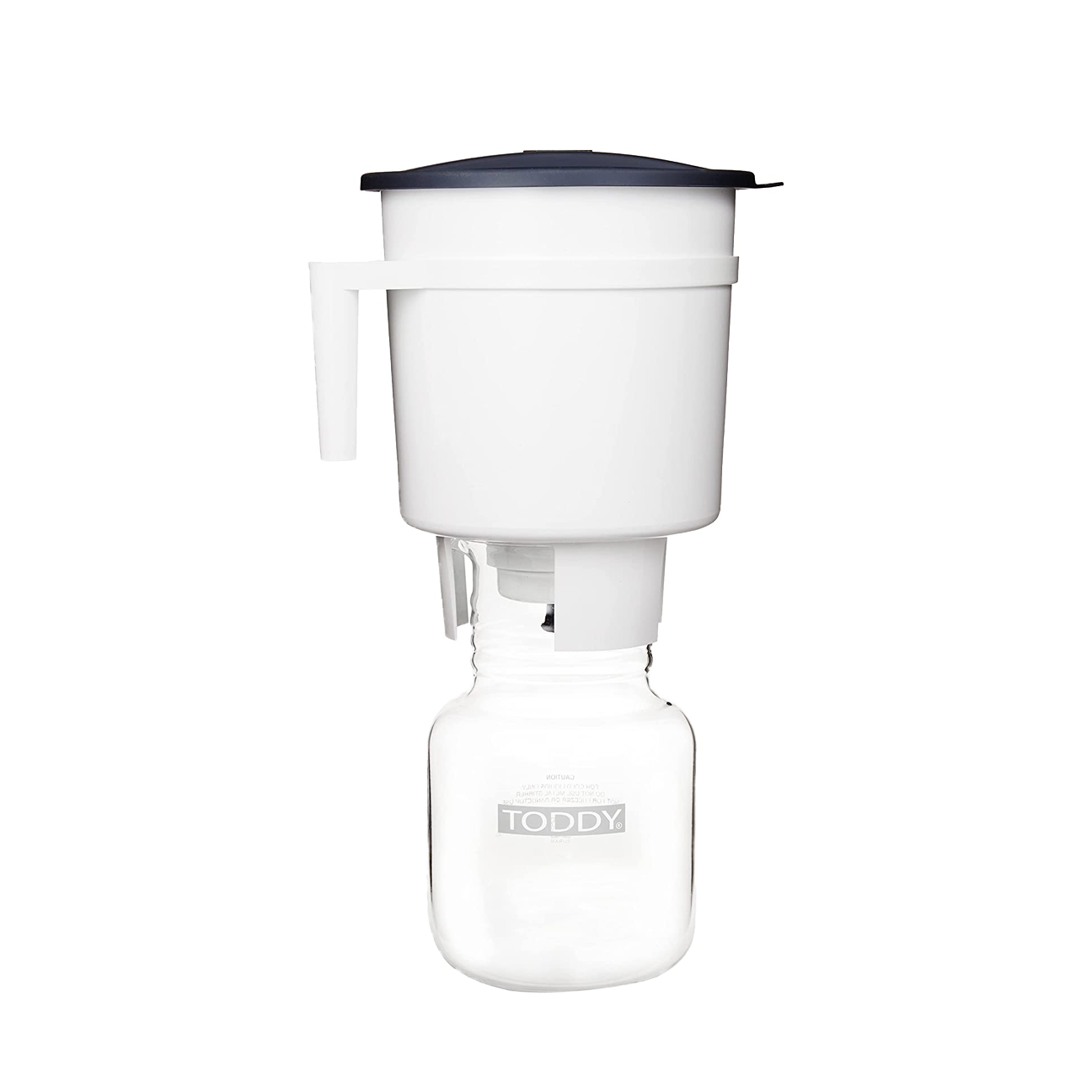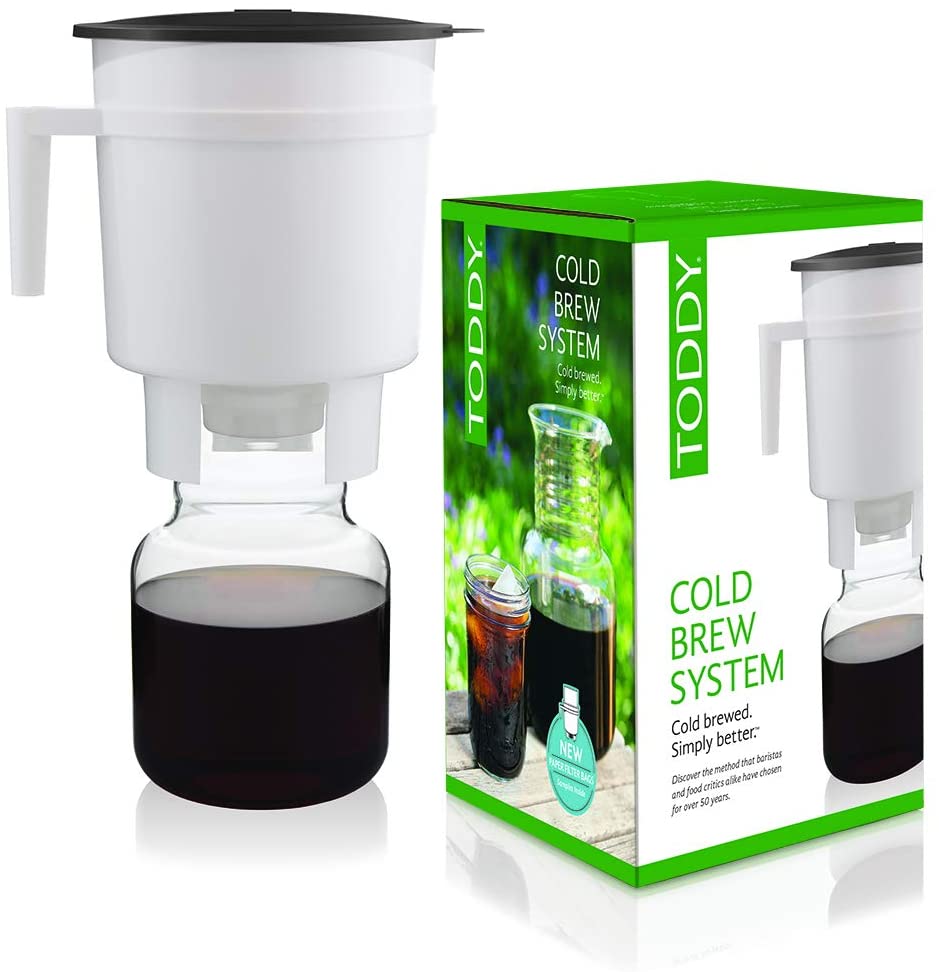 What's Included
(1) Brewing Container, lid and handle
Low Acidity Brewing Method
Concentrate brewed in the Toddy® Cold Brew System is the perfect foundation for delicious iced and blended frozen drinks. The versatile Toddy Cold Brew System is BPA-free and can also be used to cold brew artisanal tea.
Brewing Made Easy!
In four simple steps you can be on your way to brewing Cold Brew coffee with the Toddy system.
Download the Toddy brewing guide below. We recommend brewing our coffee between 16 - 18hrs.
Download the Manual
Cold Brew Questions
What's the best grind size for cold brew?

We recommend coarse grind.
Can the Toddy® Cold Brew System be used to cold brew tea?

Yes, the Toddy® Cold Brew System brews tea that is delicious and smoother than a hot brew or sun tea method as many of the tannins and bitterness aren't released in the absence of heat.
How much concentrate does the Toddy® Cold Brew System produce with each batch?

If you're brewing 12 ounces of coffee, it should yield approximately 36-38 ounces of coffee concentrate. If you're making tea, your 8 ounces of tea leaves should produce approximately 50 ounces of tea concentrate.
Where should cold brew concentrate be stored?

To maximize freshness, store your concentrate in your refrigerator using your glass decanter and lid or another airtight container such as our clear pitcher, a durable plastic pitcher that's compatible with the Toddy® Cold Brew System. Cold brew extract will stay fresh in the fridge for up to 2 weeks.
How frequently should reusable felt filters be replaced?

The felt filter may be used up to 10 times (discard after 3 months). Toddy® Paper Filter Bags are for one-time use only.