Coffee Bros.
Thailand | Ma Family | Cup of Excellence
Regular price
$64.99
Sale price
$59.99
Unit price
per
Sale
Sold out
Cup of Excellence Rank: #5
Taste Notes: Concord Grape, Toasted Brown Sugar
Limited Edition 8oz bag (30 bags available)
Roast Dates:
5/13/23
Share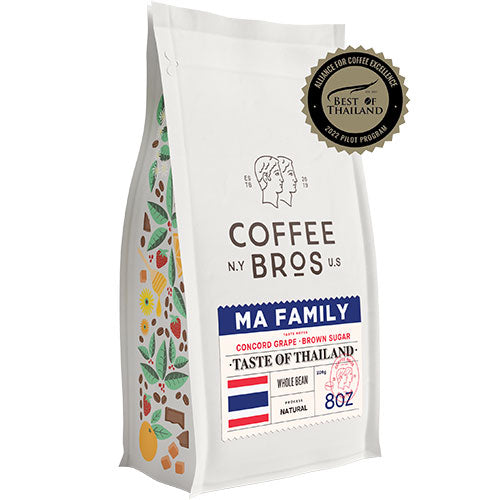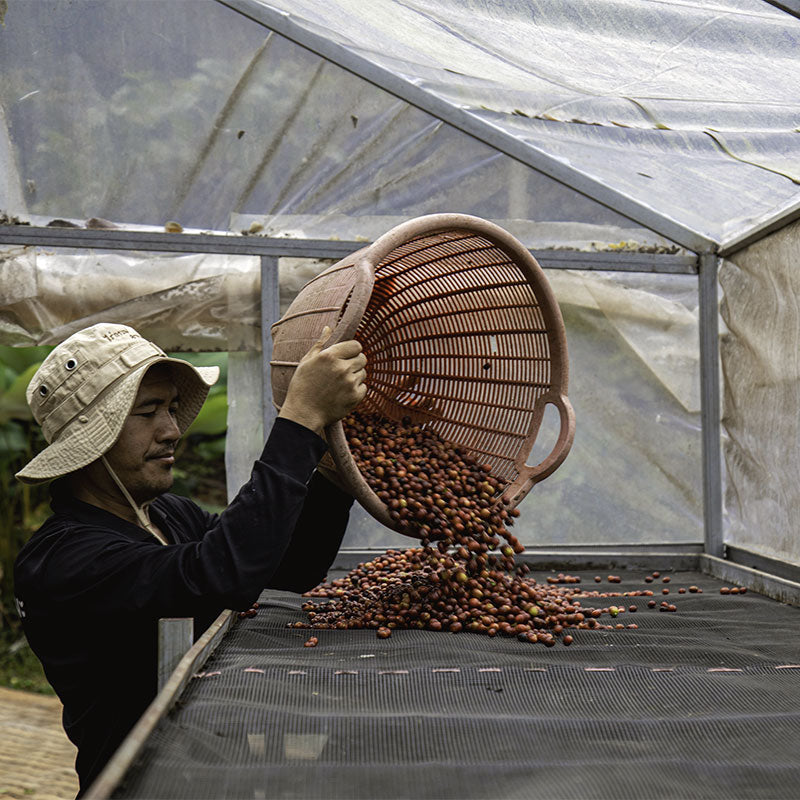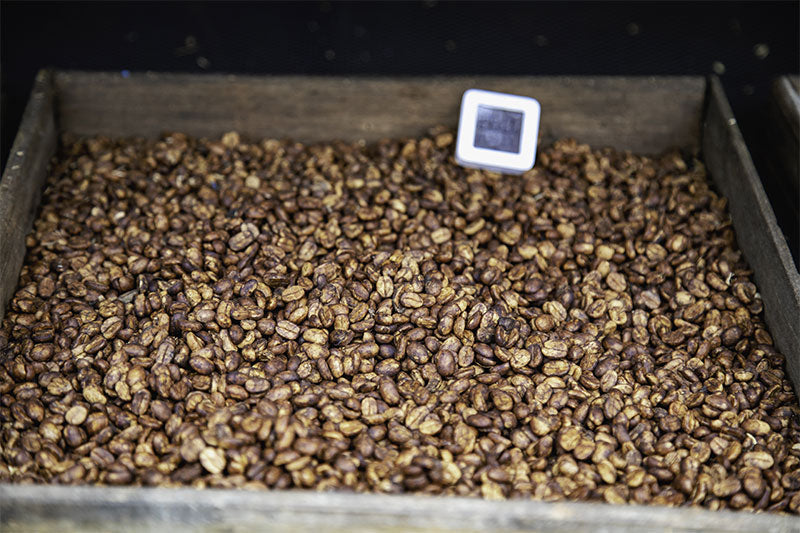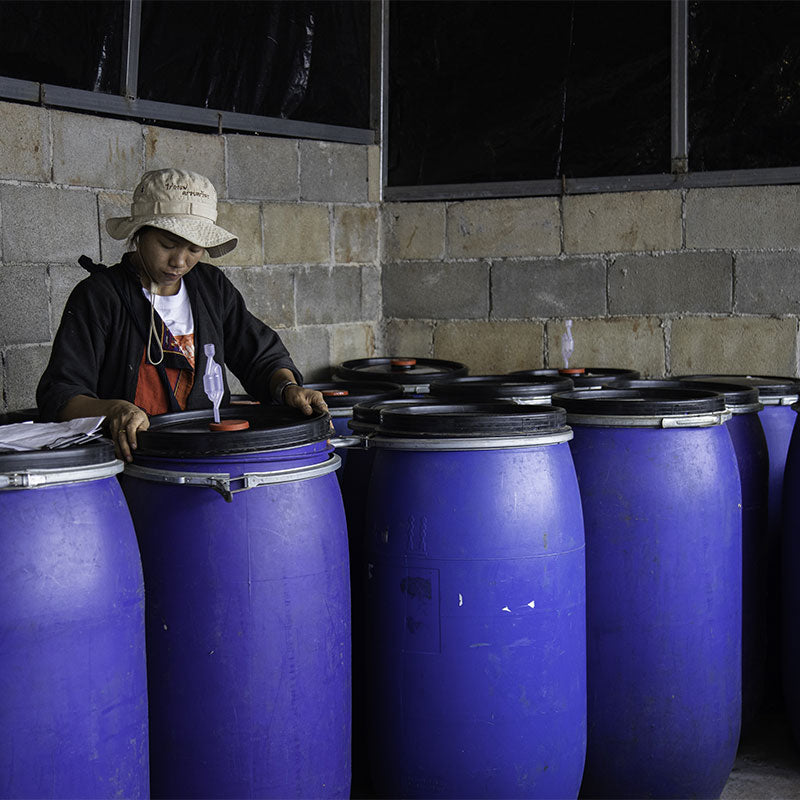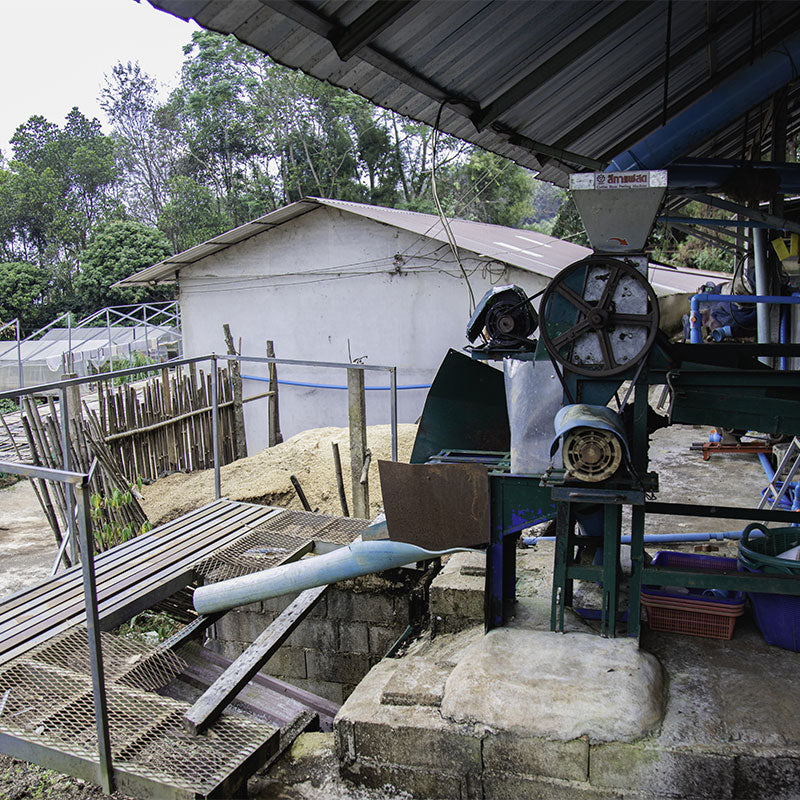 Details
Flavor Profile

Concord Grape, Brown Sugar
About The Coffee
We are incredibly excited to have participated in and purchased a coffee from the Cup of Excellences' first-ever auction in Thailand.
The coffee ranked #5 from the Ma Family Coffee Farm in Chaing Rai, Thailand, was one that popped off the table for us. We immediately tasted notes of concord grape and toasted brown sugar, making it one of the more unique coffees we have cupped.
We are roasting this coffee light-medium to highlight the brown sugar notes in the cup and allow it to be versatile across brewing methods like pour-over and espresso.
We are honored to have supported the Ma Family's efforts in this auction and hope to create a long-standing relationship with their farm. Keep an eye out for more coffee from the Ma Family in the future!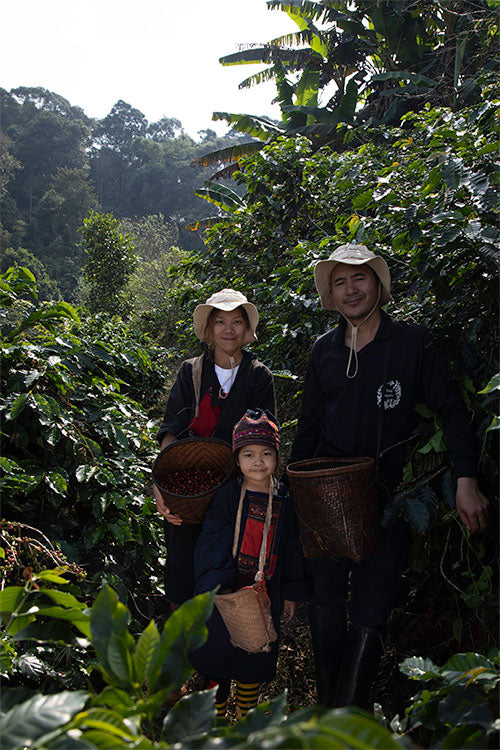 Ma Family
The family was originally farming and growing corn and peach, which made earning a sustainable income difficult. Later in 1987, The parents turned to producing coffee for commercial sale. After graduating in 2007, Asadawoot Yapaenggoo returned home and found that commercial-grade coffee was not valued highly. Asadawoot Yapaenggoo turned toward the specialty market and began honing in on the farm's processing and growing methods. Today, the Ma Family farm achieved a rank of #5 in the Thailand Cup of Excellence auction and intends to use the funding raised to help further their specialty coffee journey.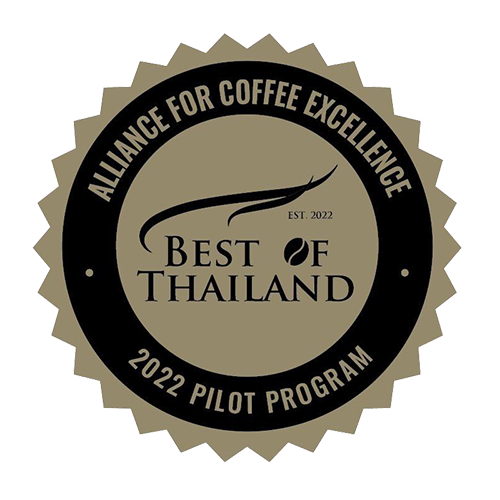 Why the Cup of Excellence
As a small and growing coffee company that cares about sustainability, traceability, and rewarding coffee producers, the Cup of Excellence competition is a perfect way to do so.
Learn why the CoE competition can have a long-lasting impact on producers around the world.
Read More
Frequently Asked Questions
Is the roast date printed?

Yes, our roast date is printed on the bottom of each bag.
Is the coffee roasted to order?

Yes, we currently roast all orders twice a week (Tuesday and Saturday).
Is coffee seasonal like produce?

Just like produce, coffee can have multiple seasons and harvests depending on the country of origin. We source all our raw materials during the current and optimal season.
Where do you currently source your coffee from?

Brazil, Colombia, Ethiopia, Kenya, Tanzania, Costa Rica, Sumatra, Honduras, Nicaragua