Coffee Bros.
Flair Pro 2 Manual Espresso Machine
Regular price
Sale price
$325.00
Unit price
per
Sale
Sold out
DEAL: Add 2 bags of Espresso Roast

 to your cart for free when you buy any Flair Manual Espresso Machine. All items must be in the cart!
Share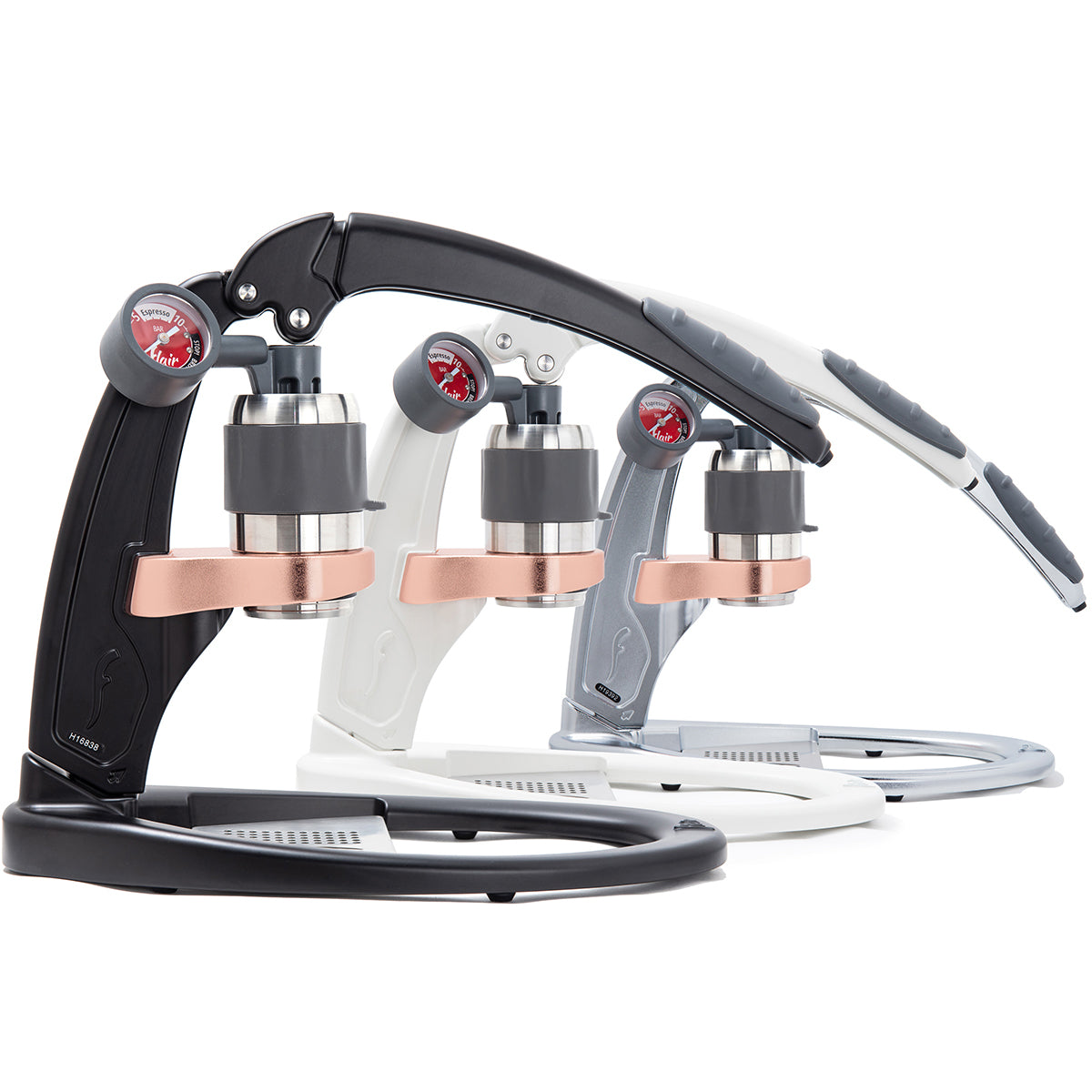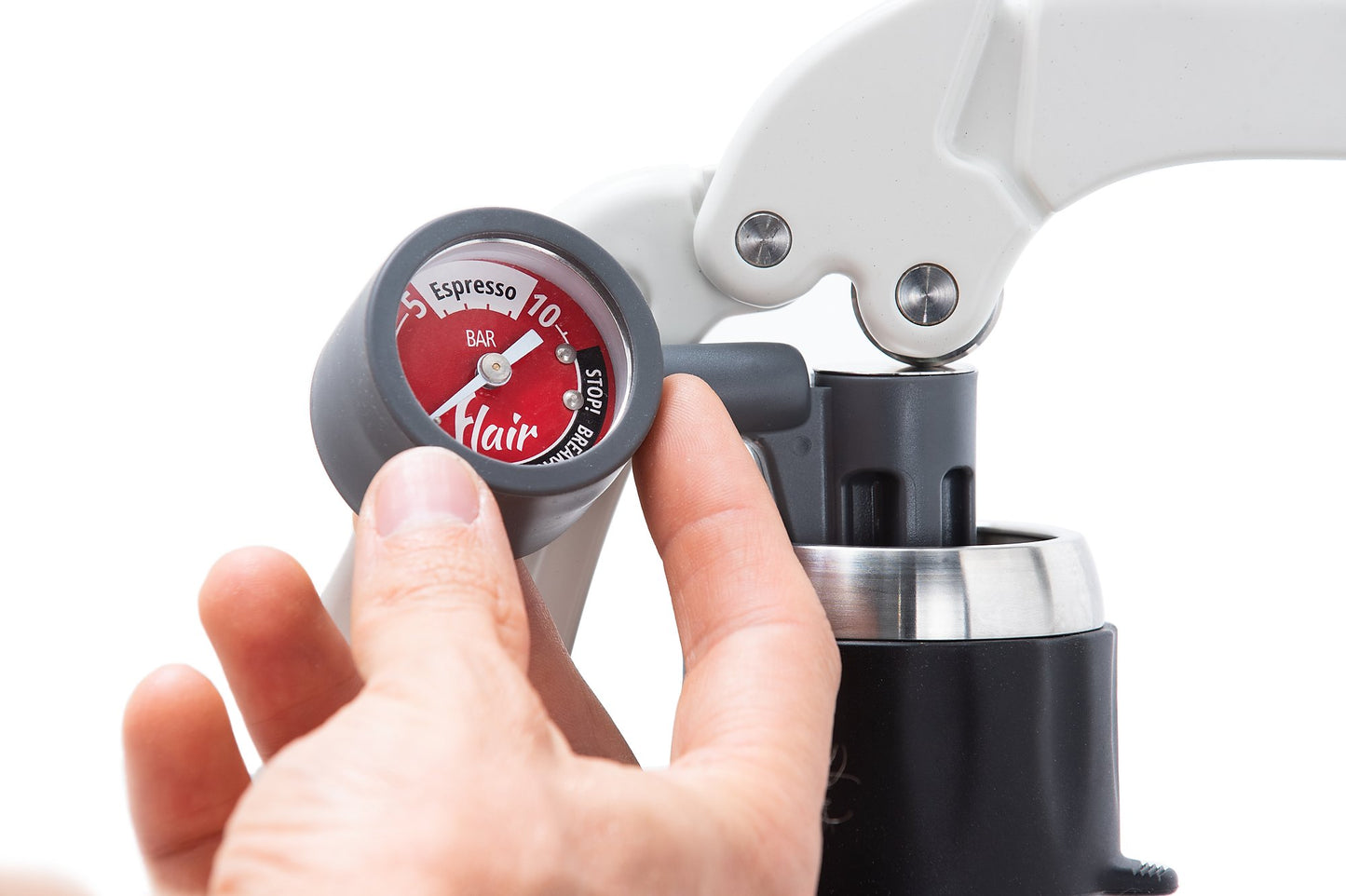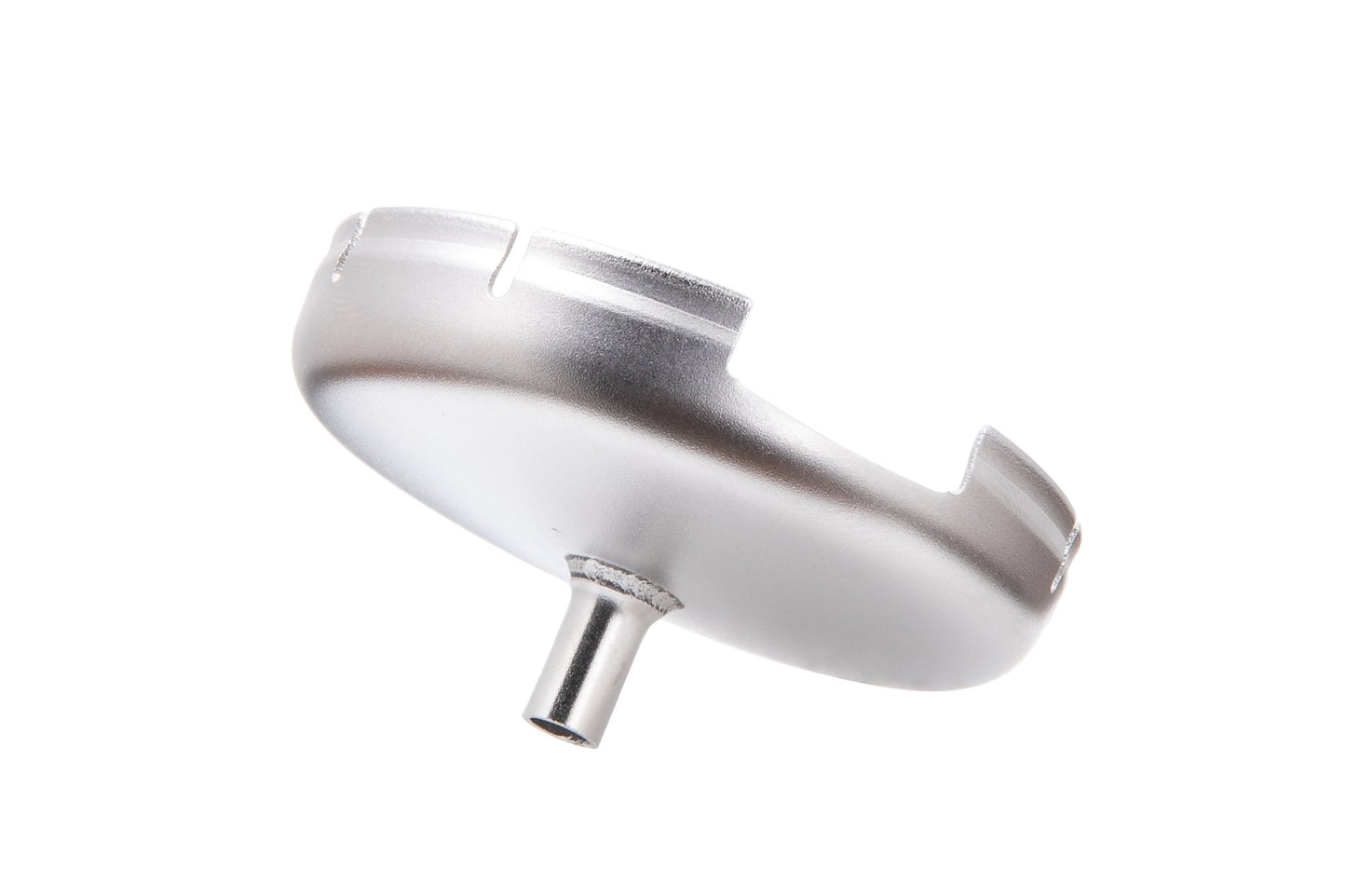 Professional Espresso Extractions
The Flair PRO 2 Brew Head was designed to give the best manual espresso brewing experience. With a large capacity cylinder and large portafilter (16 – 24g dosing), you can easily control your brew ratios to ensure your espresso is brewed exactly the way you want it.
A stainless steel portafilter allows for naked or spouted brewing, and the custom pressure gauge ensures precise extractions.
Thoughtful Improvments
Stainless Steel Spout

Silicone Handle Grip

Bottomless Portafilter
Worth Every Penny
"Just starting to get into espresso and this is perfect for beginners. Helps you figure out how different variables affect your shots and once you dial in the quality is consistent/ delicious."
Perfect for Home
The Flair Pro 2 is the perfect at-home manual espresso machine for beginners and seasoned home baristas.
What makes the Flair Pro 2 so special is its simplistic design, quality parts, and attention to detail. For a machine under $400, you can pull double-shot espresso that rivals some of the automatic machines at twice the price.
Flair Pro 2 FAQ
What's included with the Flair Pro 2?

1) Base

2) Post & Lever with Copper Portafilter Base

3) Stainless Steel Portafilter with Screen

4) Stainless Steel Brew Cylinder with Plunger

5 )Stainless Steel Removable Spout

6) Preheat and Tamping Cap

7) Stem with Pressure Gauge

8) Dosing Cup

9) Funnel

10) Two-Piece Stainless Steel Drip Tray and Branded Polishing Pouch

11) Stainless Steel Tamper

12) Carrying Case

13) Screw for Affixing Post to Base Permanently

14) Brewing Guide
What type of grinder do I need?

A high-quality espresso burr grinder. If your grinder cannot produce fine to extremely fine grounds, it will not work with this machine.
Flair Pro 2 warranty

The Flair Espresso Maker's Press Stand and Brewing Cylinder and Stainless Steel Plunger are warrantied against functional defects for 5 (five) years from the purchase date, when used in accordance with all operating instructions. Parts that are more subject to normal wear and tear, such as O-rings, Dispersion Screen, Silicone Sleeves, Piston Stem, and Portafilter are warranted against defects in material, design or workmanship for 1(one) year from the purchase date, although these items are expected to last beyond the warranty. Proof of purchase is required to validate the warranty period.

For full details email: service@flairespresso.com
Flair 58 Electric Manual Espresso Machine
Regular price
Sale price
$575.00
Unit price
per
Sale
Sold out
Share
View full details