Coffee Bros.
Las Botijas Cup of Excellence 2022
Regular price
Sale price
$39.99
Unit price
per
Sale
Sold out
Taste Notes: Red Currant, Rose, Stone Fruit 

Limited Edition 8oz bag
Roast Dates:
1. 10/8/22
2. 11/19/22
3. 12/17/22
4. 1/14/23
Share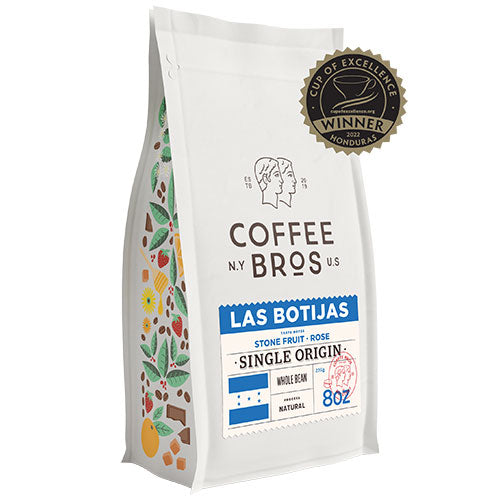 Details
Flavor Profile

Red Currant, Rose, Stone Fruit

Origin

Villa de San Antonio, Honduras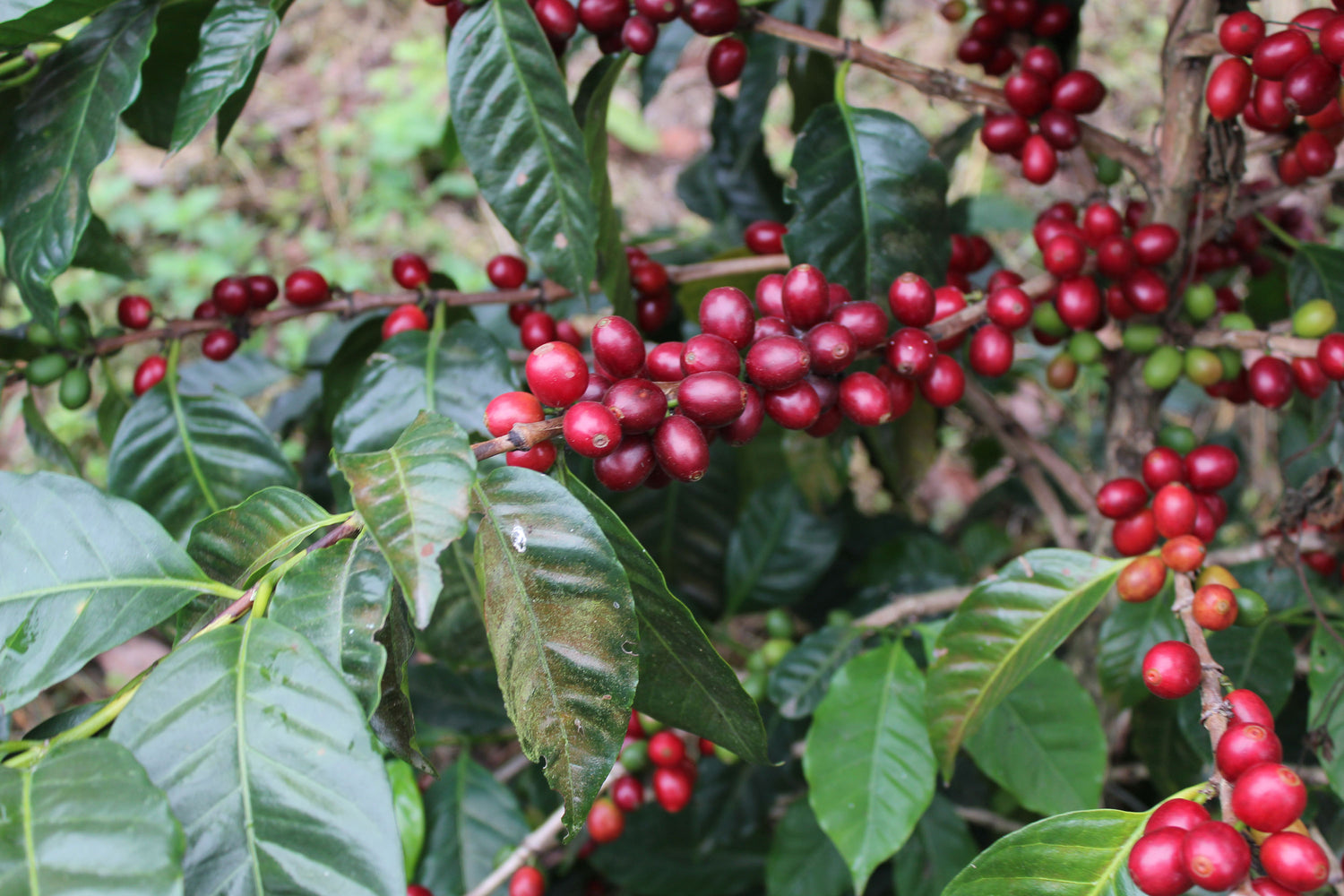 About The Coffee
This is a coffee that punched way above its weight, and we scored it above many of the other coffees in the top 10. We are incredibly pleased to have won this coffee and to be able to support Mr. Duron and his family for their third Cup of Excellence competition.
Las Botijas will be a slightly heavy-bodied coffee and we will roast it light-medium with the intention for it to be used across multiple brewing methods. The ideal brewing method will be a pour-over but do give this coffee a try as espresso.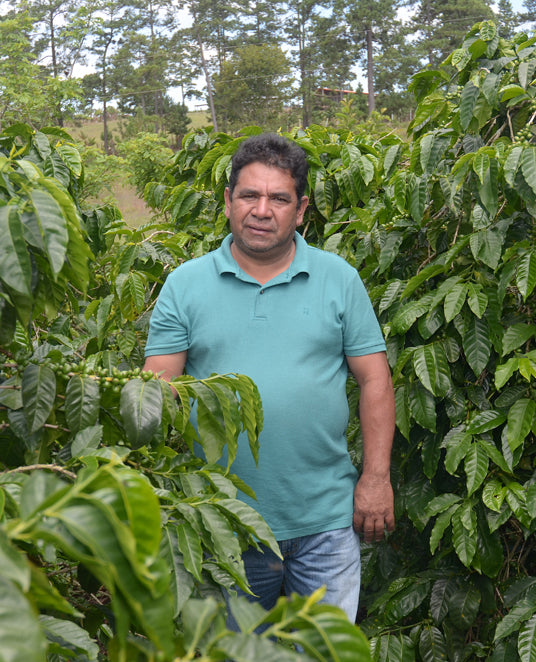 From the Producer
One of the things that make my farm stand apart from the others is the excellent management we do as a family. When we harvest the coffee, we select only the ripe coffee cherries; if we see a green coffee bean, we immediately take it out. We also have a good shade system and an excellent
climate.
First, I thank God, IHCAFE, and their technology and support. Because of them, I have already participated three times in the Cup of Excellence. I´m happy with this event of COE. I expect to have good results, so I will have the opportunity to help our family, our community, and our farm. 
CoE Rank: #20
Cupping Score: 87.21
Varietal: Pacamara
Why the Cup of Excellence
As a small and growing coffee company that cares about sustainability, traceability, and rewarding coffee producers, the Cup of Excellence competition is a perfect way to do so.
Learn why the CoE competition can have a long-lasting impact on producers around the world.
Read More
Frequently Asked Questions
Is the roast date printed?

Yes, our roast date is printed on the bottom of each bag.
Is the coffee roasted to order?

Yes, we currently roast all orders twice a week (Tuesday and Saturday).
Is coffee seasonal like produce?

Just like produce, coffee can have multiple seasons and harvests depending on the country of origin. We source all our raw materials during the current and optimal season.
Where do you currently source your coffee from?

Brazil, Colombia, Ethiopia, Kenya, Tanzania, Costa Rica, Sumatra, Honduras, Nicaragua