Coffee Bros.
Paraideli Cup of Excellence 2022
Regular price
Sale price
$34.99
Unit price
per
Sale
Sold out
Taste Notes: Hibiscus, Lime, Peach
Limited Edition 8oz bag
Roast Dates:
1. 10/15/22
2. 11/19/22
3. 12/17/22
4. 1/14/23
Share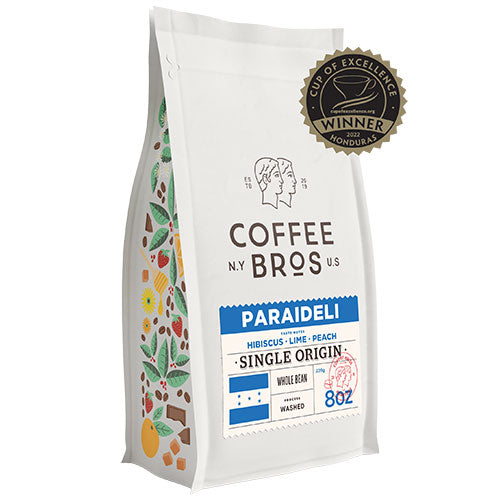 Details
Flavor Profile

Hibiscus, Lime, Mandarin Orange
About The Coffee
This is Daniel's second go at the Cup of Excellence, and he has already placed 8th!
We were super impressed with this coffee, a washed process that was bright, clean, and with just the right amount of acidity.
Paraideli will be crisp with lots of citrus acidity like lime and orange. There will be some unique floral notes in the cup, and you should expect hints of hibiscus. Brew this coffee as a pour-over or in a Chemex for the best results.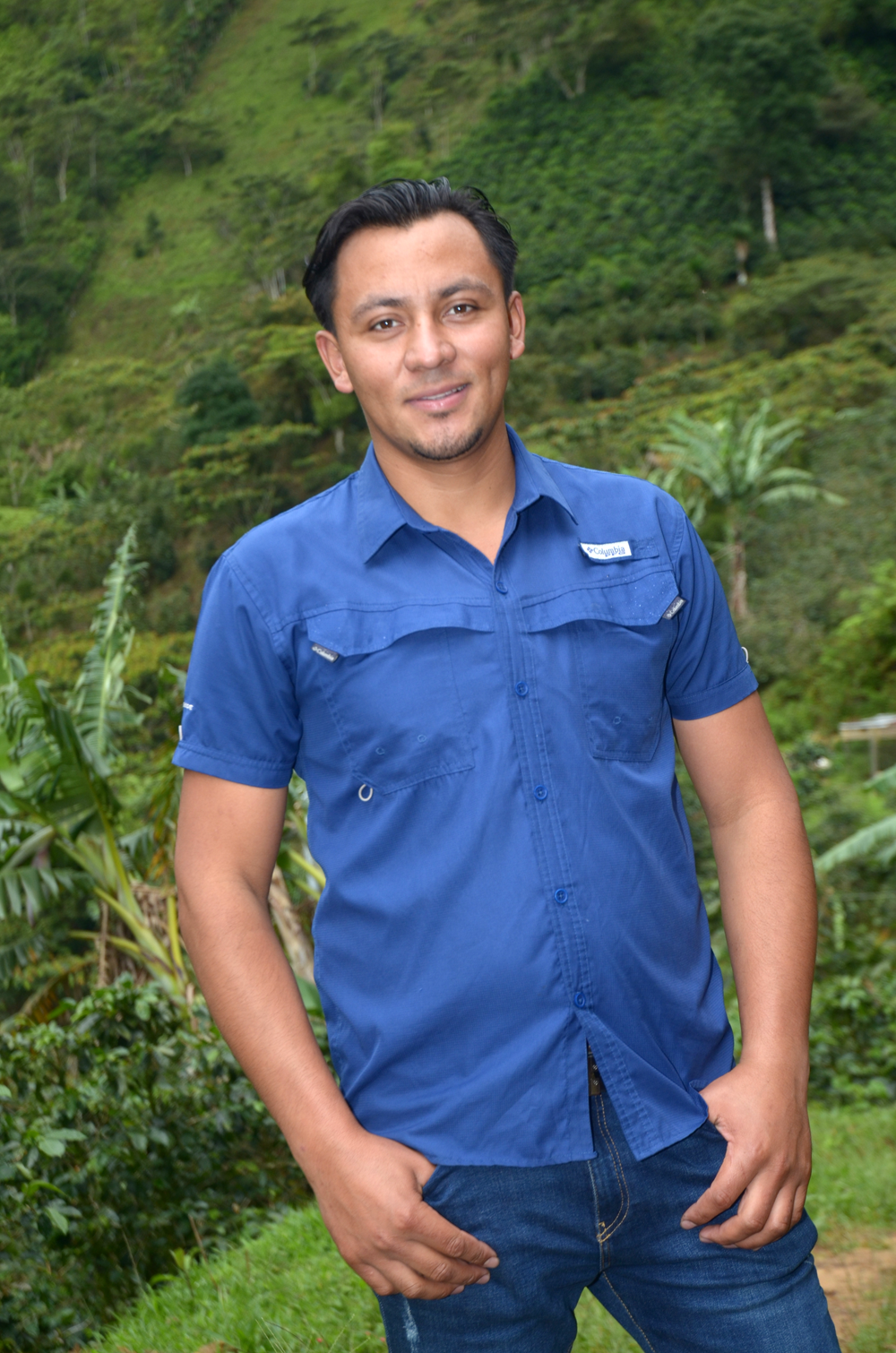 From the Producer
The coffee variety is Parainema. We have a unique process for the harvest; we pick only the red cherries in their optimal ripeness and better conditions. We do it very carefully with love to guarantee a high-quality coffee.
This is my second time participating in the Cup of Excellence, where I obtained 8th place. I think we can have a fair price in the upcoming auction; I have high hopes and energy I will have a good presentation of my coffee.
CoE Rank: #8
Cupping Score: 88.63
Varietal: Parainema
Why the Cup of Excellence
As a small and growing coffee company that cares about sustainability, traceability, and rewarding coffee producers, the Cup of Excellence competition is a perfect way to do so.
Learn why the CoE competition can have a long-lasting impact on producers around the world.
Read More
Frequently Asked Questions
Is the roast date printed?

Yes, our roast date is printed on the bottom of each bag.
Is the coffee roasted to order?

Yes, we currently roast all orders twice a week (Tuesday and Saturday).
Is coffee seasonal like produce?

Just like produce, coffee can have multiple seasons and harvests depending on the country of origin. We source all our raw materials during the current and optimal season.
Where do you currently source your coffee from?

Brazil, Colombia, Ethiopia, Kenya, Tanzania, Costa Rica, Sumatra, Honduras, Nicaragua