Coffee Bros.
Rocket Espresso Faustino | Espresso Grinder | 50mm Burrs | 1650 RPMs
Regular price
Sale price
$800.00
Unit price
per
Sale
Sold out
Share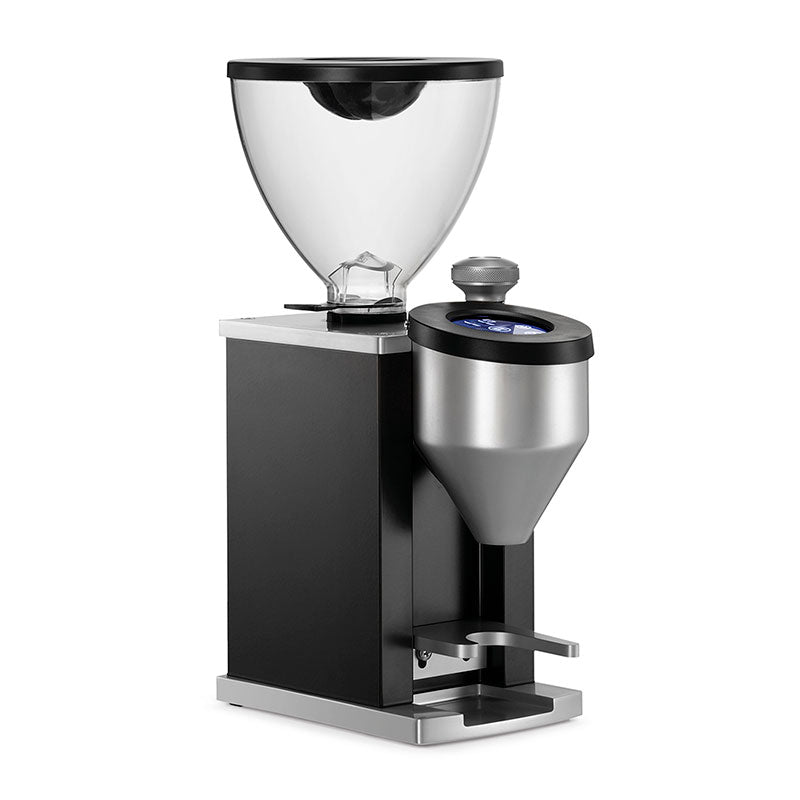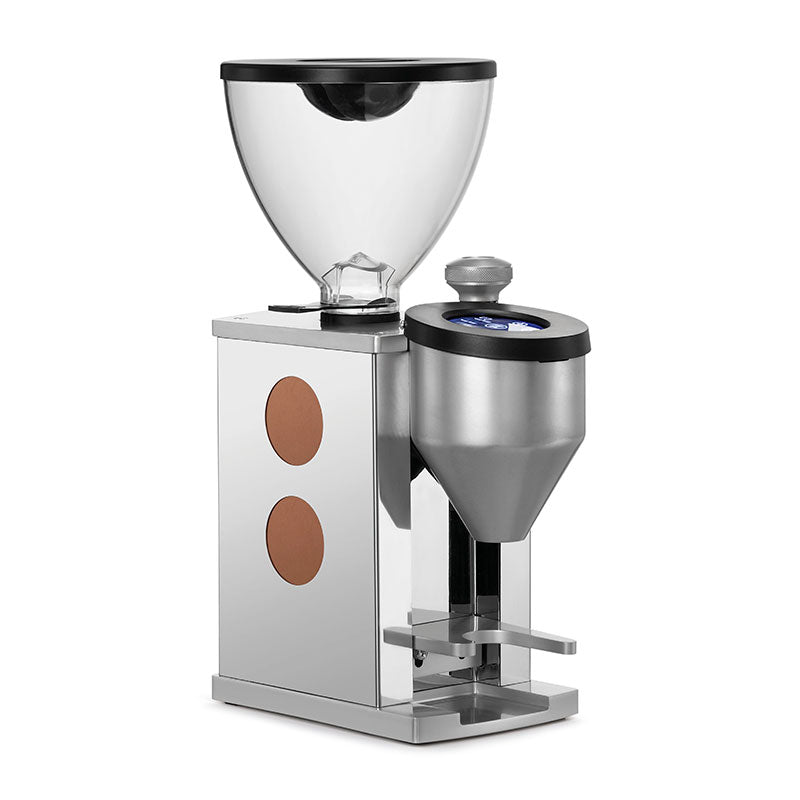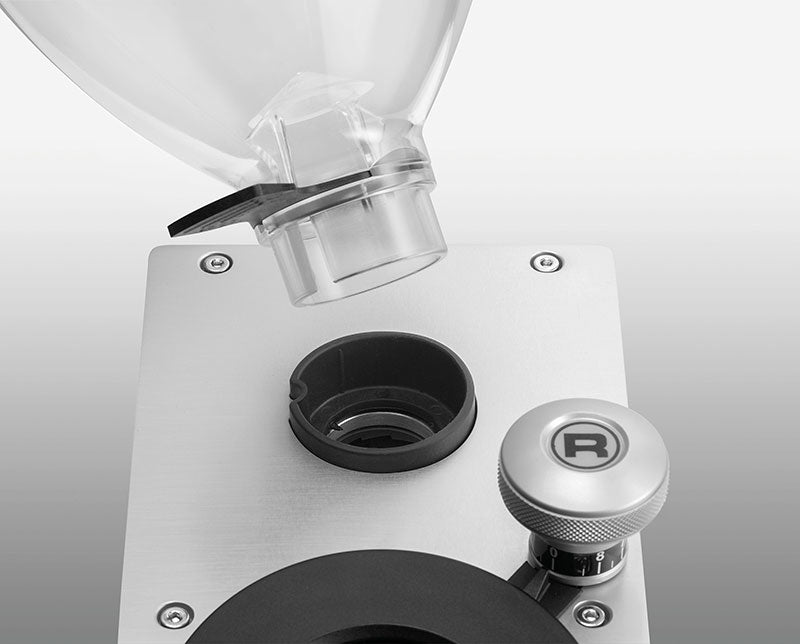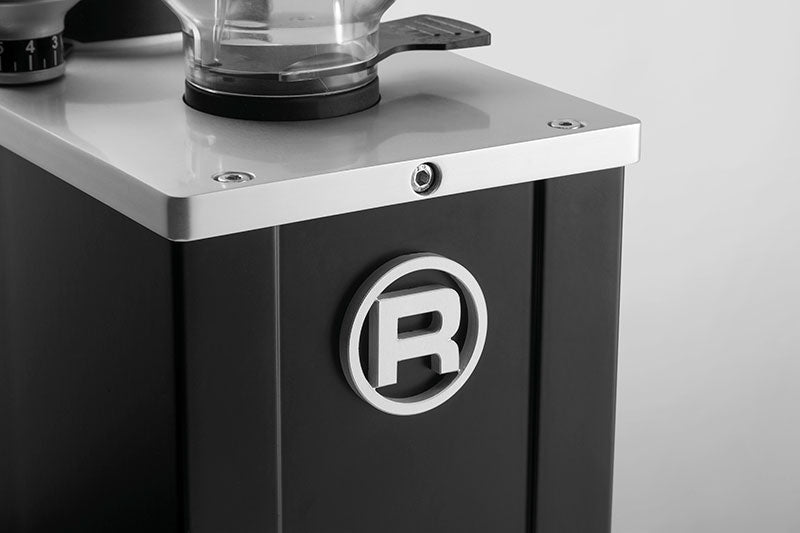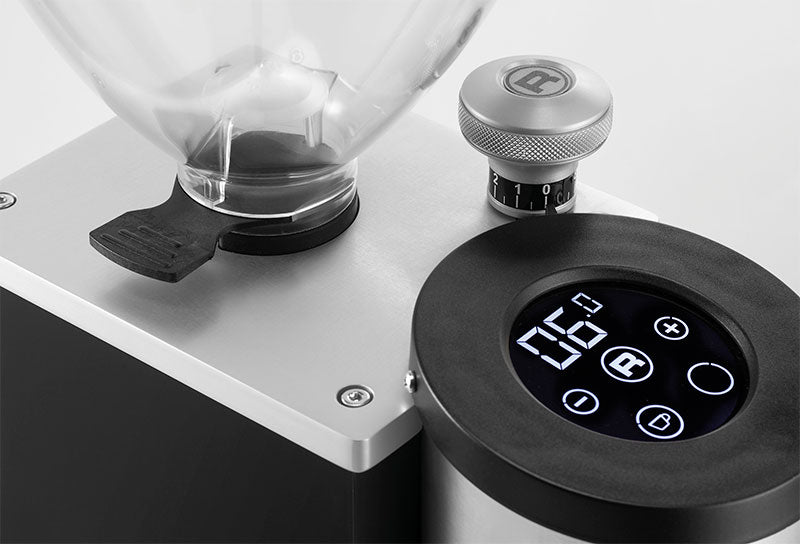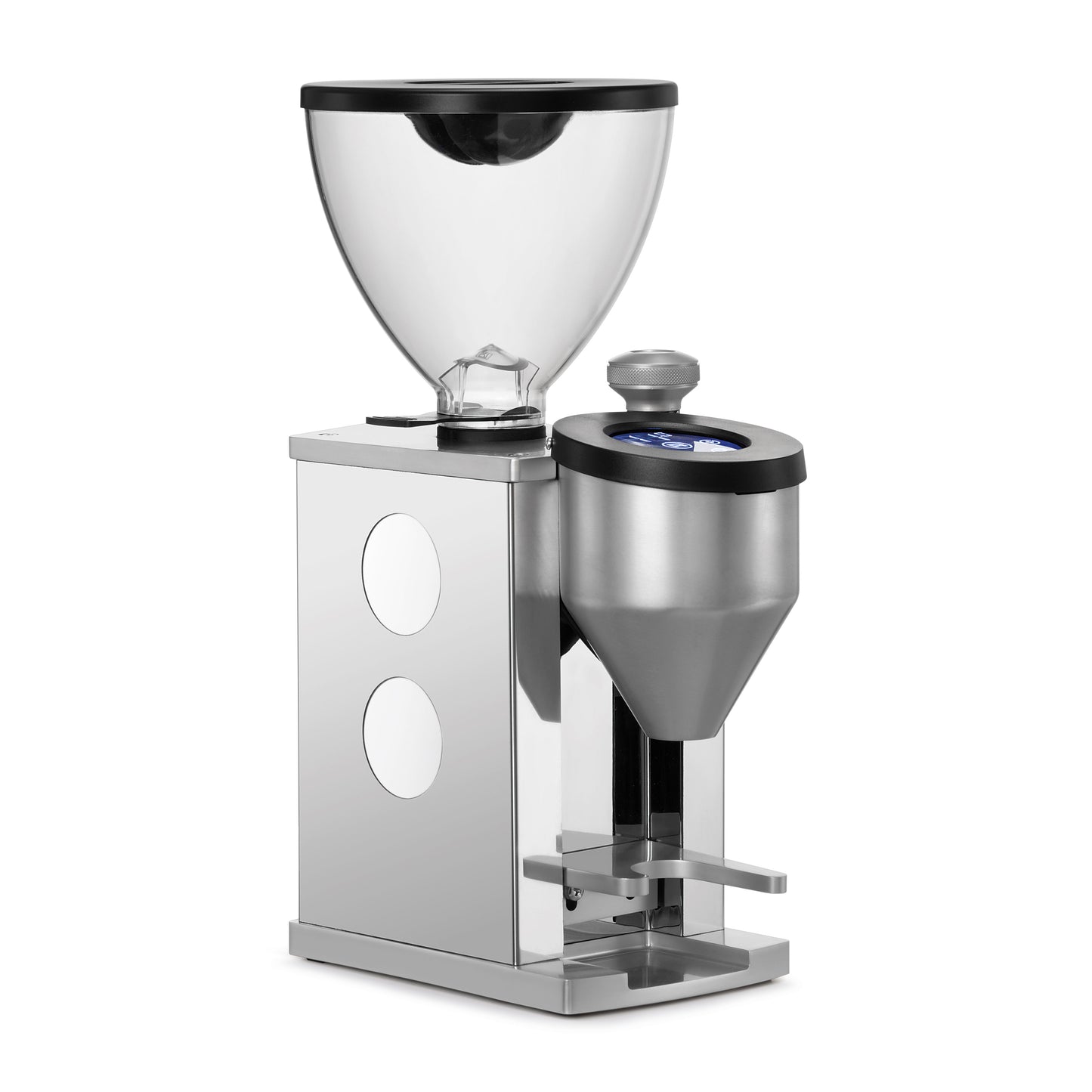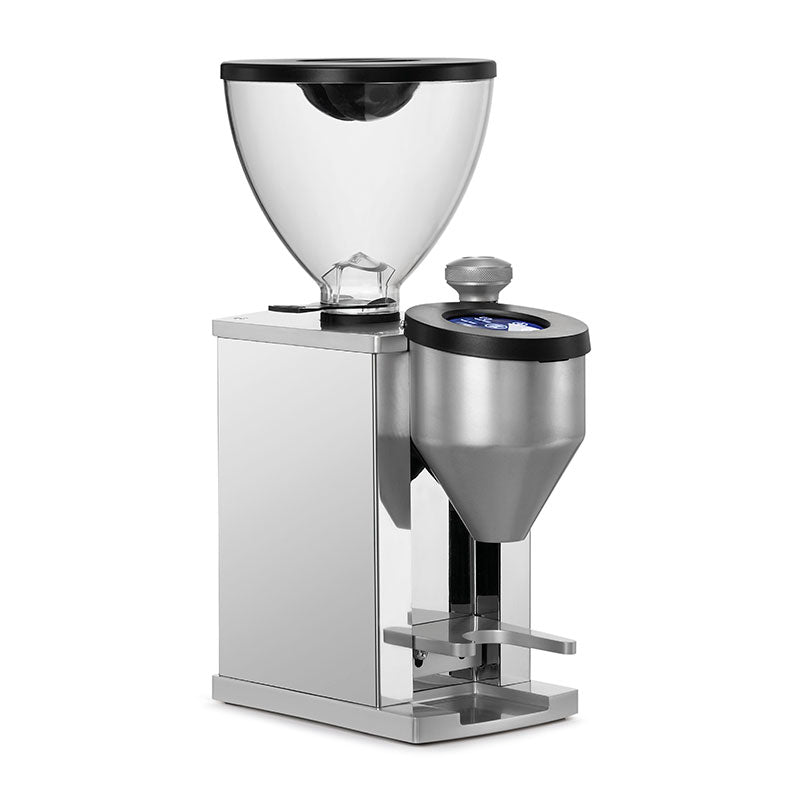 Rocket Espresso Faustino Grinder
The Rocket Espresso Faustino is a compact and stylish grinder designed for easy use. Despite its small size, it delivers the high-quality performance that espresso demands. The standout feature of the Faustino is its stepless micrometric adjustments, allowing for virtually infinite grind settings. The machine's 50mm steel burrs are adjusted using a micrometric knob, which moves only the bottom burr when changing the grind setting, eliminating the need for readjustment after cleaning. With anti-vibration technology, the Faustino operates quietly and has a screwless top burr design for reduced retention.
The Faustino is a smaller version of Rocket Espresso's Macinatore Fausto grinder, with a sleek design that matches Rocket Espresso machines. The dosing funnel has been redesigned, and the micrometric adjustment knob moved to the back top right corner of the machine for improved functionality. The hopper can hold up to 1.5 pounds of beans, and a small touchscreen display allows for single, double, or triple dosing, as well as manual dosing. The display is easy to read and features a clean design, and the machine also includes a continuous grind button for manual grinding. Overall, the Rocket Espresso Faustino offers simplicity and quality in a compact package.
Rocket Espresso Faustino Features
Advanced Burrs

The 50mm stainless steel flat burrset for a high-quality and consistent grind

Stepless Grind Settings

The Rocket Espresso Faustino espresso grinder comes with a Stepless Micrometric Regulation System for an infinite number of grind settings

Digital Control

Adjust your grind time for single or double shot ( 3 programmable dosing) or just the continuous mode all at the touch of a button

Silent Technology

The Rocket Espresso Faustino has a sound-insulated anti-vibration casing made of thick metal with rubber mounts and gaskets that greatly reduces the sound of grinding beans to a quiet whisper.

Low Retention

The absence of screws in the top burr design results in a highly polished surface for grinding, reducing the amount of coffee grind retention.

Powerful Motor

A powerful 100W motor capable of reaching 1650 RPM burr speed
Why Customers Love The Faustino
Quiet: "The Rocket Espresso Faustino makes a great companion to my Rocket Appartmento. After finding the perfect grind for my beans, the grinder operates quietly and without any issues. When switching to a new type of beans, it's necessary to adjust the timer and grind size accordingly, and it's helpful to keep track of these adjustments. The chute is designed to direct grounds straight into the portafilter, leaving no mess. I've experienced other grinders that scatter grounds around when in use, but the Faustino avoids this issue. Additionally, the settings and operation of the grinder are straightforward and easy to understand."
Low Grind Retention: "I am thoroughly impressed with this grinder; it has exceeded my expectations. Despite its affordable price, it competes with higher-priced espresso grinders in terms of quality. The grind is consistently uniform, and the hopper can hold a generous amount of coffee to maintain freshness. Additionally, the grinder has low retention and is effortless to adjust. I absolutely love it and would highly recommend it to anyone."
Pros

50mm Advanced Burrset: The Rocket Espresso Faustino has 50mm hardened steel flat burrs for improved grind quality and efficient coffee bean grinding.

Stepless Grind Settings: The Faustino has a stepless grinding system that provides limitless adjustments, making it easy to find the ideal grind size for your espresso shot.

Grind Quality for the Price: The Faustino line delivers exceptional grind quality for espresso at an affordable price compared to its competitors.

Silent Grind: The sound-proof casing of the Faustino, made of thick metal with rubber mounts and gaskets, greatly reduces the noise from grinding coffee beans to a mere whisper.

1 (One) Year Warranty: We're proud to offer one year of parts and labor support for every Rocket Espresso grinders.

Cons

Touchscreen: The touch-sensitive display of the Rocket Espresso Faustino is a flexible resistive touchscreen that responds to gentle pressure to operate.

Dialing in: Although the Faustino provides an infinite number of grind adjustments, it may take some time to become accustomed to them when fine-tuning your coffee. It's advised to restrict its use to espresso as switching between different brewing methods can result in wasting coffee while attempting to find the optimal grind setting.
Faustino Espresso Grinder Specs
| | | | |
| --- | --- | --- | --- |
| Model | Rocket Espresso Faustino | Eureka Mignon Specialita | Rocket Espresso Fausto Touch |
| Price | $800.00 | $649.00 | $1,250 |
| Best for | Espresso grinding only | Espresso grinding only | Espresso grinding only |
| Weight-based Dosing | No | No | No |
| Speed To Grind | Espresso 1.8 g/sec | Espresso 1.4g/sec | Espresso 1.8 g/sec |
| Burrs | 50mm Burrs | 55 mm Diamond Inside Burrs | 65mm Burrs |
| Bean Hopper Capacity | 11 oz (320 g) | 10 oz (300-400 g) | 22 oz (635 g) |
| Grounds Bin Capacity | N/A | N/A | N/A |
| Weight | 15.2lbs (6.9 kg) | 12.34lbs (5.6 kg) | 22.0bs (10.0 kg) |
| Dimensions WxHxD (cm) | 5.25 / 15.0 / 9/0 | 4.75 / 13.87 / 5.5 | 6.7 / 17.3 / 10.3 |
| Power Rating | 310 W , 50 -60 Hz 1650 RPM | 310 W , 50 -60 Hz 1350 RPM | 400 W , 60 Hz 1650 RPM |
| Safety Listing | UL/CSA/CE/EK | UL/CSA/CE/EK | UL/CSA/CE/EK |
| Designed & Engineered | Milano, Italy | Florence, Italy | Milano, Italy |
| Manufactured & Assembled | Italy | Italy | Italy |
About Rocket Espresso
Rocket Espresso produces the finest espresso machines in the tradition of 'Fatto a Mano' translated to, 'made by hand'.
Rocket Espresso's small team of craftsmen produce both premium domestic and commercial espresso machines, beautifully made with meticulous care and attention to detail.
More importantly, Rocket Espresso machines will deliver the finest espresso in the cup, time after time.
A partnership between New Zealander Andrew Meo and Italian Daniele Berenbruch who brought philosophies from opposing sides of the world into their Milan factory to make the best espresso machines, each model designed to meet the needs of today's most exacting espresso customer.
Resources
Warranty Information

What it Covers: This warranty covers all defects in materials and workmanship (parts and labor) including free ground transportation to and from our repair facility within the US and Canada.

Length:

Grinders: 1 year parts and labor

Contact: hello@coffeebros.com

User Manual: Eureka Mignon Specialita User Manual

Care and Maintenance

We recommend cleaning the burrs with a small brush weekly (depending on use).