Coffee Bros.
Flair 58 Electric Manual Espresso Machine
Regular price
Sale price
$575.00
Unit price
per
Sale
Sold out
DEAL: Add 2 bags of Espresso Roast to your cart for free when you buy any Flair Manual Espresso Machine. All items must be in the cart!
A fully manual and electric professional-grade lever espresso press. The Flair 58 is focused on maximizing the workflow and quality of at-home espresso extractions. Featuring Flair's first industry standard 58mm portafilter, a more robust frame and a T-grip lever for ease of extractions at higher pressures, customers can also choose our electric version, which adds a preheat controller, or our 58x, which maintains Flair's non-electric tradition.
Share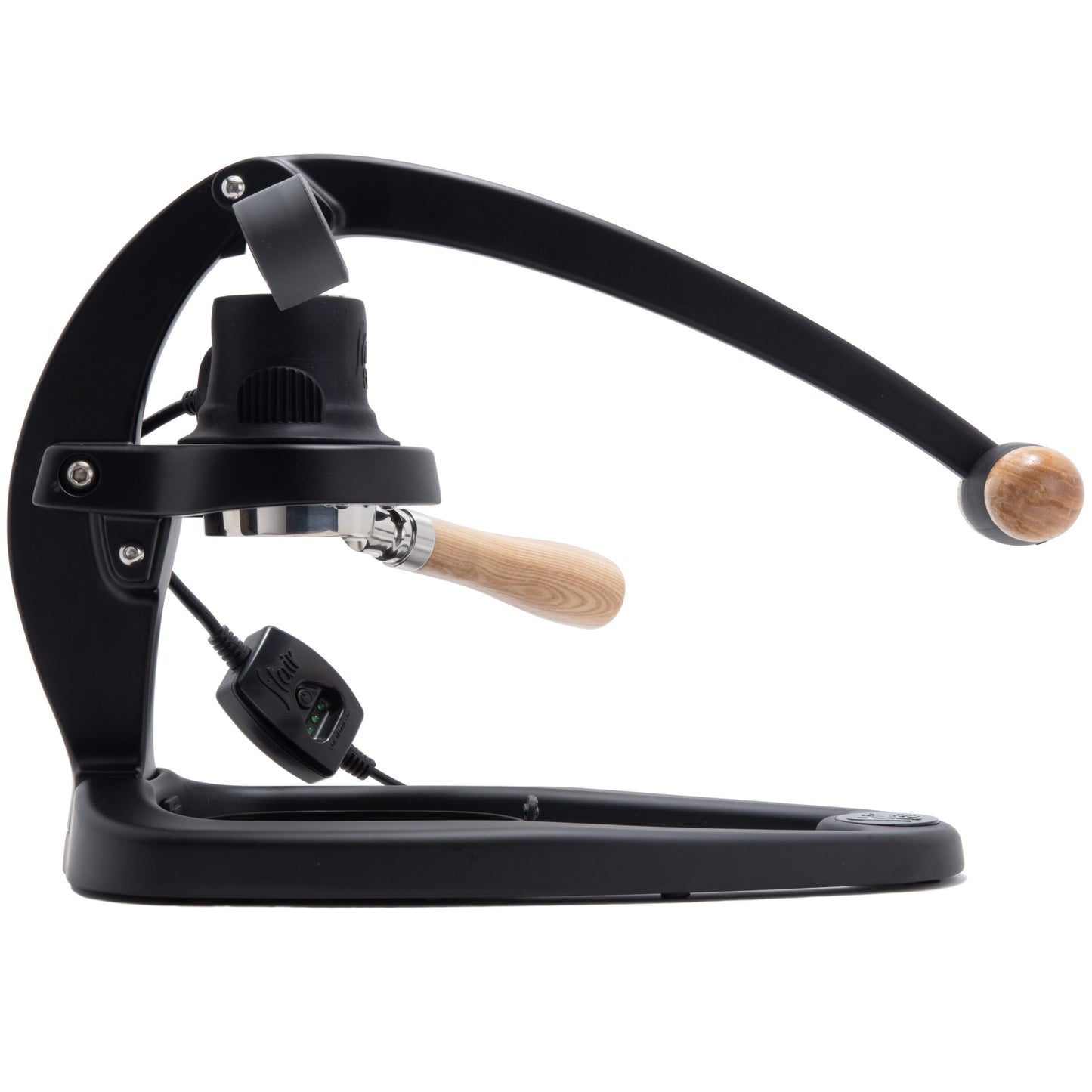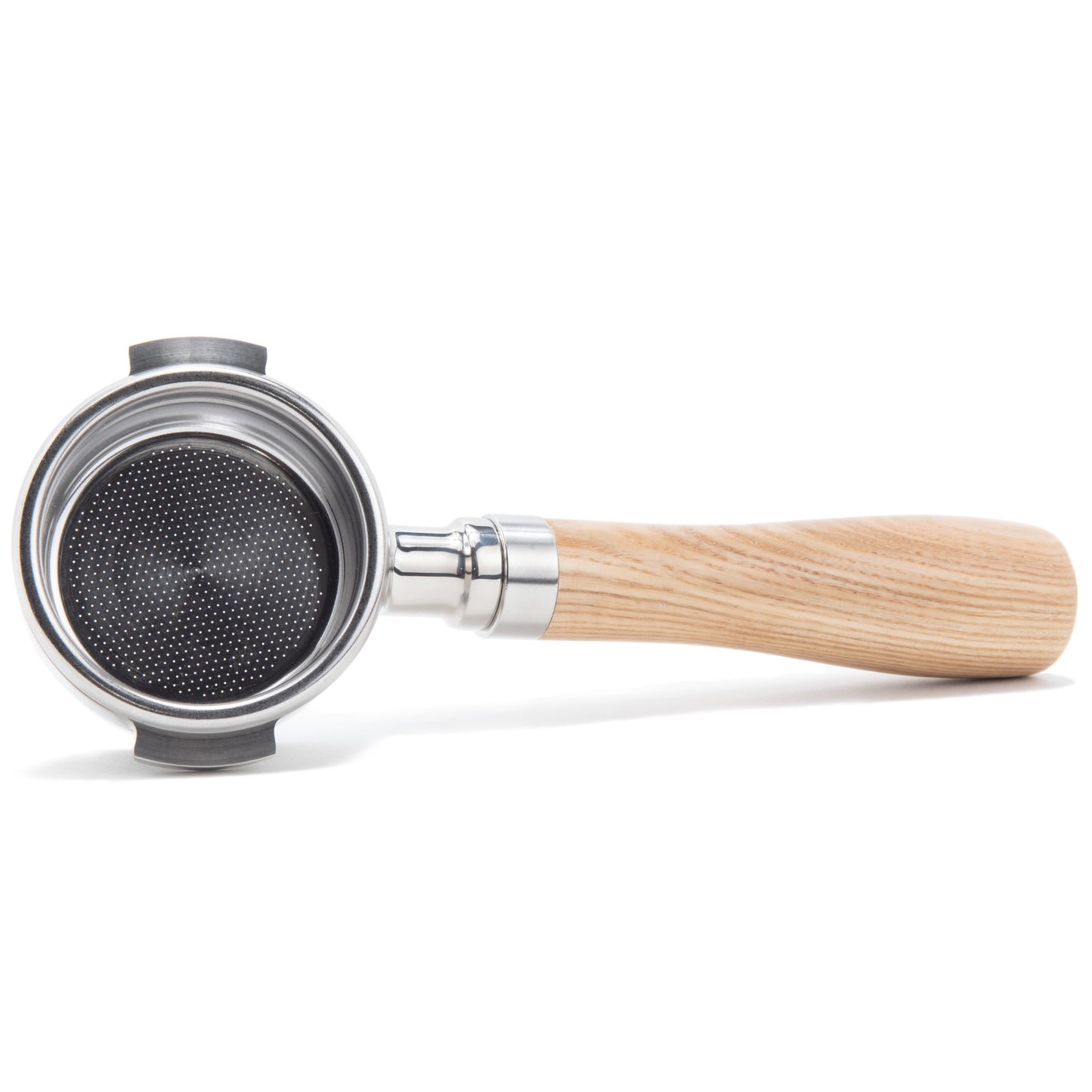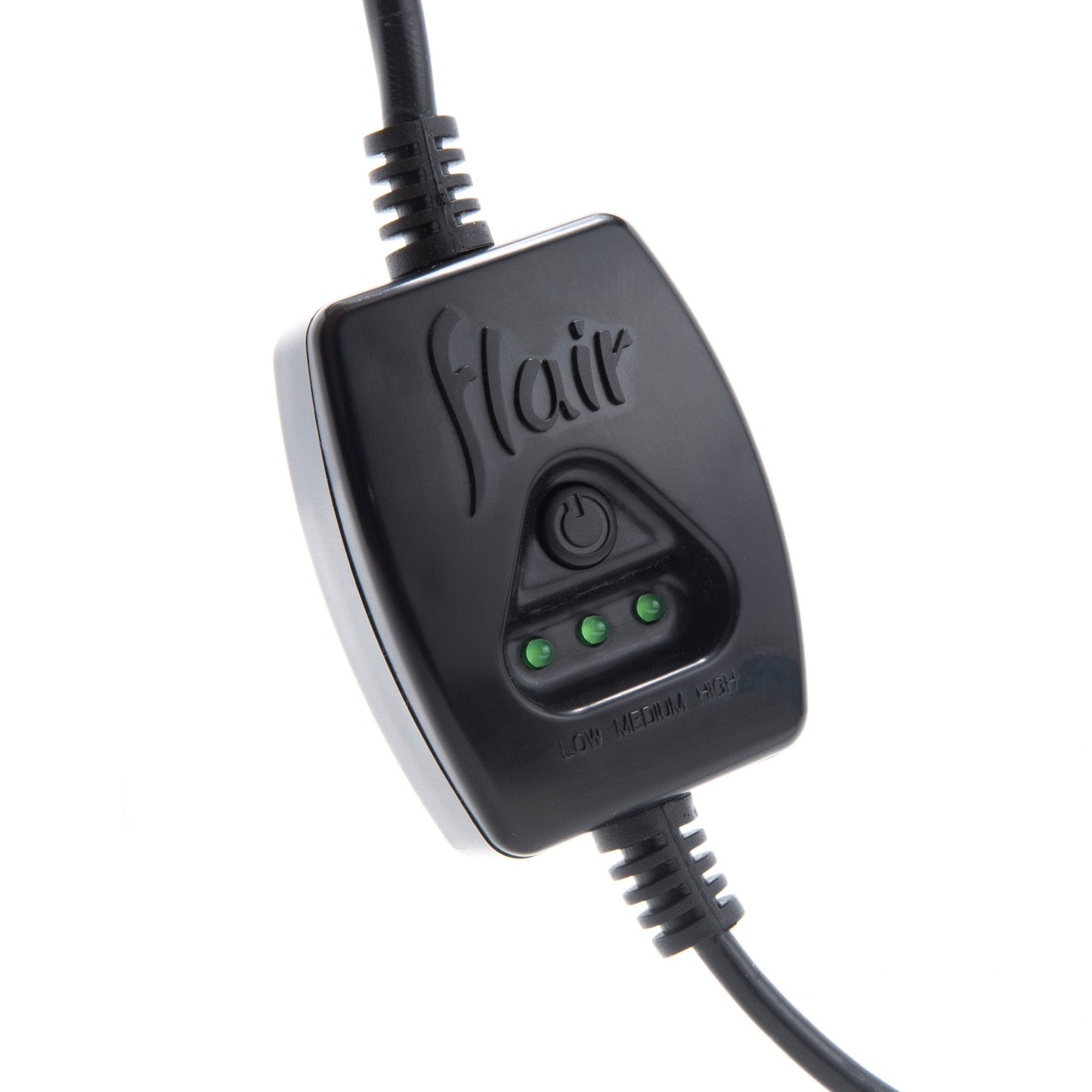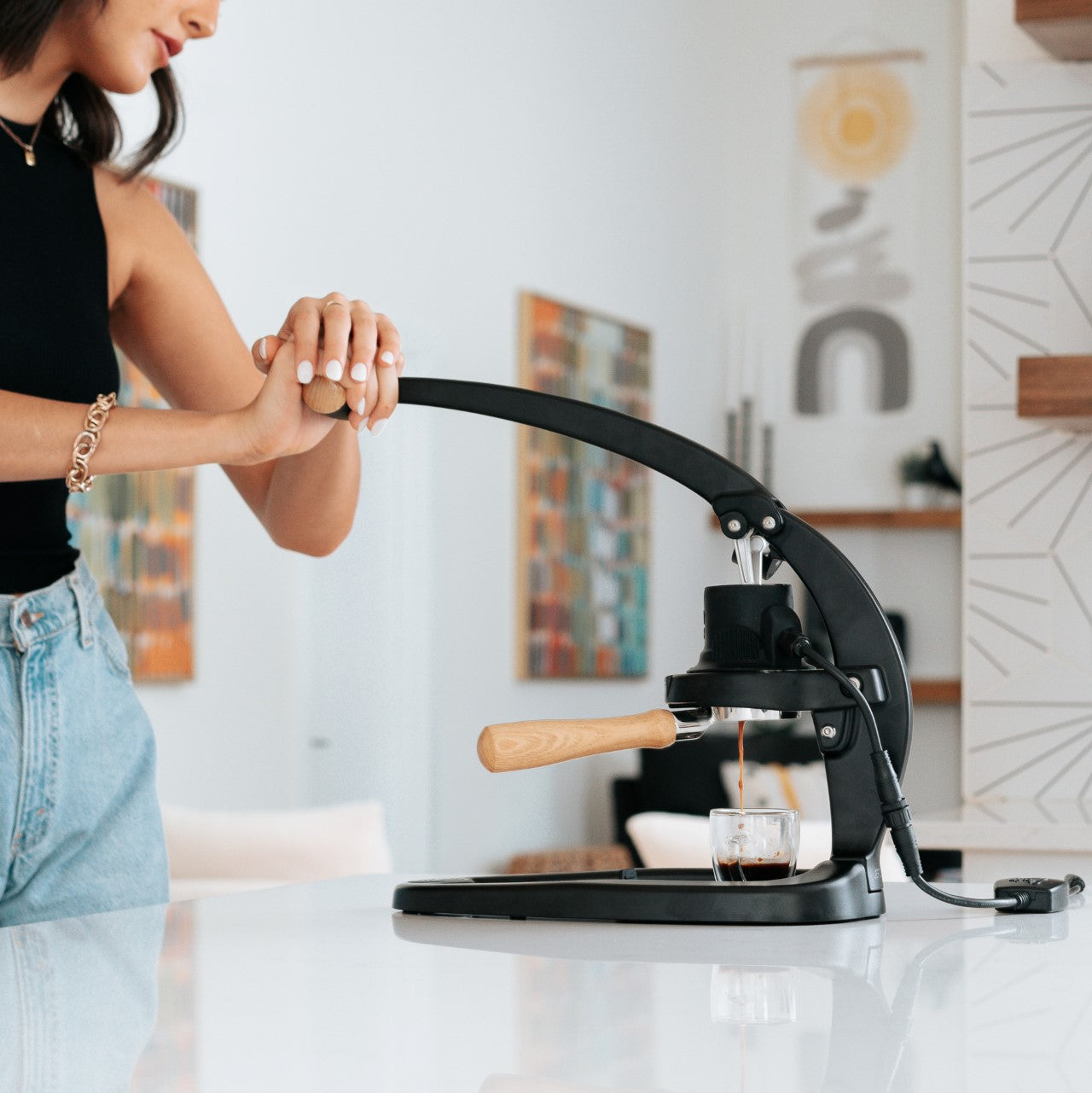 Professional Espresso Extractions
This newest gold standard in manual espresso features Flair's first industry standard 58mm portafilter as well as a more robust frame and lever for ease of extractions at higher pressures. The 58 also includes specific customer-requested upgrades to the preheating and workflow process by providing our Preheat Temperature Controller and our new valve plunger, which consists of a puck screen.
Thoughtful Improvments
58mm Portafiler

Three setting temp. control

Die-cast aluminum frame
A Great Espresso
"I recently purchased the press to replace a Rancilio Silvia. I did not like having to maintain the Silvia - descale, back-flush, etc. This press makes the best espresso I've ever had at home (paired with a Niche Zero). The prep is minimal since we always have a kettle near by. I love that the cleanup and maintenance is so minimal: no longer do I hRead more about review stating Great Espresso
ave to be concerned with scaling, back-flushing. Moreover, the lack of a water tank and boiler eliminates concerns about stale water,or funky smells, if this is not used for some time."
Perfect for Home
The 58 is the perfect at-home manual espresso machine for beginners and seasoned home baristas.
What makes the Flair 58 so special is its professional-grade build, robust frame, preheating elements, efficient workflow, and extreme attention to detail with its material choices. The Flair 58 features a 58mm basket allowing home baristas to incorporate their favorite industry-standard prep tools, screens, or filters.
The 3-heat tempreature control system speeds up the workflow and improves shot consistency.
Flair 58 FAQ
What's included with the Flair 58?

1) Flair 58 Base
2) Flair 58 Lever Assembly
3) Flair 58 Brew Head with Valve Plunger
4) Puck Screen
5) Flair 58 Pressure Gauge with Stainless Steel Stem
6) 58 mm Portafilter and 16-22 gram basket (additional high-flow basket available)
7) Preheat Controller (PCB Controller, Power Supply Box, Wall Outlet)
8) 58 mm Tamper
9) Flair 58 Preheat Cap
10) Flair 58 Drip Tray
11) Flair 58 Quick Start Guide
What type of grinder do I need?

A high-quality espresso burr grinder. If your grinder cannot produce fine to extremely fine grounds, it will not work with this machine.
Flair 58 warranty

The Flair Espresso Maker's Press Stand and Brewing Cylinder and Stainless Steel Plunger are warrantied against functional defects for 5 (five) years from the purchase date, when used in accordance with all operating instructions. Parts that are more subject to normal wear and tear, such as O-rings, Dispersion Screen, Silicone Sleeves, Piston Stem, and Portafilter are warranted against defects in material, design or workmanship for 1(one) year from the purchase date, although these items are expected to last beyond the warranty. Proof of purchase is required to validate the warranty period.

For full details email: service@flairespresso.com
Flair Pro 2 Manual Espresso Machine
Regular price
Sale price
$325.00
Unit price
per
Sale
Sold out
Share
View full details